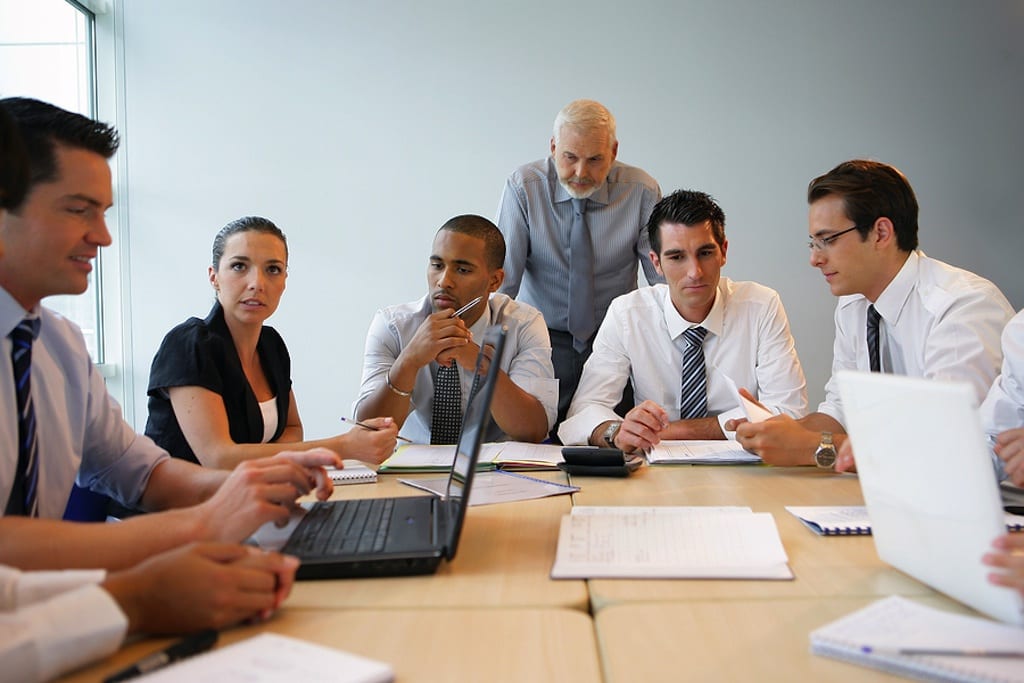 When the government has unreasonably delayed a decision on an immigration petition, one option to force the government to act is to sue. The specific name for this legal action is a "mandamus." You can read more about mandamus actions in our earlier post here.
This post focuses on the document that actually initiates the lawsuit: the complaint.
What is a complaint?
A "complaint," when used in the legal sense, is a legal document that introduces the facts and legal arguments as to why you (the "plaintiff" bringing the lawsuit) deserve to win the lawsuit against the "defendants" (in a mandamus action, the government). The complaint is among the first documents filed with the court, and it starts the lawsuit. It gives the judge a road map of the case, letting her know how you have been harmed, why both the facts and the law are on your side, and why she should decide in your favor.
In other words, the complaint is your first opportunity to show the judge, right from the start, why she should side with you and require the government to make a decision on your immigration petition.
What makes a strong mandamus complaint?
There are a number of things that make a complaint strong. Of course, any complaint should comply with all of the rules that typically apply to court filings, including the Federal Rules of Civil Procedure and the local rules issued by the court where you plan to file. The local rules will sometimes provide required formatting for the document, including font size and line spacing. The complaint should, furthermore, be easy to read. Remember that the person reading the document will not be familiar with your circumstances or experiences, or why you need their assistance. Make it easy for them to understand.
However, there are several additional ways to strengthen a mandamus complaint in particular.
A strong mandamus complaint shows that you have given the government a reasonable amount of time to decide your petition.
It can be hard to determine what a "reasonable" amount of time to give the government is. Congress has actually made clear that immigrant petitions should be processed within 6 months, and nonimmigrant petitions within 30 days (see 8 USC section 1571(b)), but few courts are likely to hold the government to these timelines, which tend to be far removed from actual processing times. While a law that explicitly provides a deadline can be helpful, the complaint should also point to additional evidence that shows that the government's delay is unreasonable.
Answering a few questions can provide a helpful start. For example, has the government made any public statements about the actual amount of time adjudications require? Has the government publicly stated any target timelines for adjudications? Does public data show that the government is taking longer to adjudicate petitions than it did even a few months earlier? Answering these questions may require thorough research and a good attorney, but they can make the difference between a strong complaint and a weak one.
The processing times published by USCIS show that I have even longer to wait. Does this mean I am filing too soon and need to wait longer?
No. The government's posted processing times, which can be found here, are not necessarily reasonable. A federal court in California recently held that "lthough these ranges provide context, they don't prove that the delays at issue are reasonable as a matter of law. For depending on the grounds for the delays, even processing times at the low end of the range could be unreasonable." Another federal court in Illinois reached the same conclusion, stating that "n unreasonable delay that applies to every applicant is still unreasonable."
As a result, a court may well find in your favor even if the government has posted on its website a processing time that is longer than the amount of time you have waited.
A strong mandamus complaint shows that you have exercised a good faith effort to reach a resolution without resorting to the court.
The judge will want to see that you took all reasonable steps available to resolve this issue before you filed a lawsuit. This could mean, for example, that you have called the government, filed a service request, and contacted the USCIS Ombudsman. The government provides helpful instructions for taking these steps here. Be sure to document everything — write down the time and date you contact the government, the ID number of any government employee you speak with, and the outcome of the conversation.
Even though you should make a good faith effort to take all reasonable steps before marching to court, you are not necessarily required to do so. The judge will like to see these steps, but don't assume your case is doomed because you did not take a particular step. For many mandamus actions, there is actually no requirement to exhaust other options (though, again, the judge may well want to see that you took such steps).
A strong mandamus complaint makes the delay personal by showing the harm caused by the government's delay.
The legal term we use here is "injury" — a good complaint shows how you have been injured by the delay. Has the delay caused you to postpone your plans to start a business, to start school, or to bring your spouse and child to the U.S.? Has the delay put your investment at risk? Has it damaged your relationship with fellow investors? If so, explain how, in clear and compelling terms. Make the judge understand how you feel, and why you believe it necessary to take the significant step of hiring a lawyer and suing the government in order to address that injury.
FREE Visa Resources
Click on the buttons below in order to claim your free Visa Guide (E-1, E-2, TN, EB-5, H-1B, L-1, PERM, NIW, EB-1, O-1, E-3), sign up for our free Webinar, join our Facebook Group, or watch our videos.
Download FREE Visa Guide
Sign Up For Our Webinar
Join Our Facebook Group
Watch Our Videos
Set up a Visa or Green Card Consultation
For a dedicated one-on-one consultation with one of our lawyers, click on the button below to schedule your consultation.
Schedule a consultation
This website and blog constitutes attorney advertising. Do not consider anything in this website or blog legal advice and nothing in this website constitutes an attorney-client relationship being formed. Set up a one-hour consultation with us before acting on anything you read here. Past results are no guarantee of future results and prior results do not imply or predict future results. Each case is different and must be judged on its own merits.