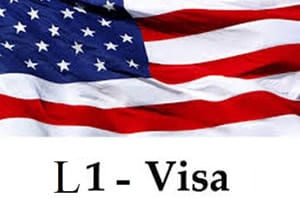 The L-1B visa category allows employers outside the U.S. to transfer employees with specialized knowledge to a U.S. company that is a branch, affiliate, parent or subsidiary of the foreign employer. The employee must have worked for the company outside the U.S. for at least one year out of the past 3 years in a managerial, executive or specialized knowledge position and must be coming to the U.S. for a job that requires specialized knowledge. L-1B visa holders are allowed to stay in the U.S. for up to 5 years.
The L-1A visa category has many of the same requirements as the L-1B. L-1A visas are reserved for managers and executives who are being transferred to the U.S. by a foreign employer that has a qualifying relationship with the U.S. company. L-1A visa holders are able to stay in the U.S. for up to 7 years.
If you are on an L-1B visa and want to stay in the U.S. longer than the permitted 5-year period, there are a few options you can consider:
Determine if you are eligible to transition to L-1A status.
If your specialized knowledge role involves managing professional employees or managing an essential function within the company, you may qualify as an L-1A manager. If you are up for a promotion to a more senior role where you are creating and implementing policies and making decisions independently with little oversight, you might qualify as an L-1A executive. If you are able to transition to an L-1A you can usually gain another 2 years beyond the 5-year limit for L-1Bs. In order to transition to an L-1A position, your employer must file a new or amended petition and this must be approved before you can transition to the new L-1A role.
File a recapture petition.
Any time you spend in the U.S. in H or L status will count towards your 5-year limit if you are on an L-1B. However, you can recapture any 24-hour periods you spent outside the U.S. to extend your time in L-1B status. For example, if you took a 3-week vacation abroad, this time could be recaptured to give you 3 more weeks. When you file the recapture petition you should submit evidence that proves you were outside the U.S., such as your I-94 travel history, passport entry/exit stamps and plane tickets.
File a green card petition.
The options above can give you more time in the U.S. but they are temporary fixes and once you exhaust the L-1A time or the recapture time, you would still need to leave the U.S. or look for another visa status (for example, if your company qualified for E-2 Treaty Investor status and you had the same nationality as the E-2 investor you might be able to switch to an E-2 employee visa or if you have extraordinary ability in your field of knowledge you might qualify for an O visa). If your company is willing to sponsor you for a green card, you would eventually be allowed to stay in the U.S. permanently, once the green card was granted. If you were in a specialized knowledge role abroad before being transferred to the U.S. you would likely need to apply for the green card through the PERM process, where the U.S. employer tests the labor market to determine if there are any willing, qualified and available U.S. workers for your role. If, prior to coming to the U.S. on an L-1B, you were in a managerial or executive role abroad and your company plans for you to hold an executive or managerial role in the future, you may be able to apply for an green card as a multinational executive or manager. Green card petitions can take a long time to be adjudicated and there are sometimes backlogs in certain categories, so it is important to talk to your employer about this option well in advance of your visa expiration. If your L-1B is about to expire and your employer has not begun the green card process yet, you will need to utilize alternative strategies such as the ones described above if you want to remain in the U.S. while the green card petition is pending
This website and blog constitutes attorney advertising. Do not consider anything in this website or blog legal advice and nothing in this website constitutes an attorney-client relationship being formed. Set up a one-hour consultation with us before acting on anything you read here. Past results are no guarantee of future results and prior results do not imply or predict future results. Each case is different and must be judged on its own merits.