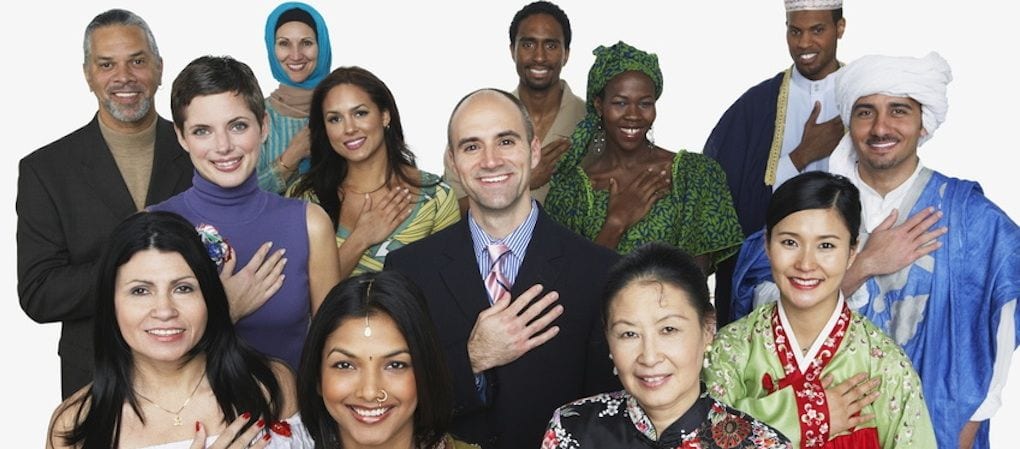 If you are in H-1B status, and you can manage to fit in classes with your current schedule, it is fine to also study in the United States. Your H-1B is tied to your employment, so as long as nothing changes per the employment terms of your H-1B approval, you may also study at the same time. For example, if your H-1B was approved based on a full-time work schedule, you must continue working full-time while you go to school. With many universities providing evening courses, this is a definite possibility for an individual in H-1B status who wants to pursue additional educational qualifications on a part-time basis.  If you wish to go to school on a full-time basis, a qualified educational institution will only permit this if you change to F-1 status.
If you want to change from full-time to part-time work in order to attend school, then your employer would have to seek to amend your H-1B petition from a full-time position to a part-time position. USCIS is not required to approve an amendment on a previously approved petition but this generally should not be a problem if you meet the H-1B requirements. Again, you can study in the U.S. in H-1B status on a part-time basis, but only so long as you are complying with all of the terms described in your approved H-1B petition.  If you wish to attend school on a full-time basis, you will have to get an F-1 visa.
Can I take a leave of absence to study in the United States?
An employee is permitted to take periods of leave so long as the employee-employer relationship is not terminated. A common example would be individuals who need to take time off for medical reasons or maternity leave. As long as your employer documents this leave per their standard employment practices, it is not necessary to notify the USCIS of any changes since the leave is temporary and you will be returning to your employer.
When the length of an unpaid leave becomes longer, whether or not an employee-employer relationship still exists becomes more of a grey area. Individuals sometimes have to take longer absences from work for a variety of reasons, including going back to school. Your employer can give you a period of leave just as they would any other U.S. employee. For example, if you need to take a few weeks off to study for a licensing examination and take a class to prepare for it, this would likely be seen as a reasonable leave of absence. If the examination was related to your employment, then your employer would also be liable to pay wages during this time.
If you wanted to take more time off, such as a semester to study in the United States, the question of whether you could do this on H-1B status becomes less clear. Depending on the employer's policies regarding sabbaticals and whether you will be doing any work at all for the employer during that time period, it may be better to change to student status in such a situation.
Contrast that situation to one where you plan to take a sabbatical to study abroad rather than in the United States, and then return afterwards to complete your employment for the H-1B validity period. Since you would be outside of the U.S., there would not be a need to change status to that of a student. If your employer has a practice of providing sabbaticals to its employees and this leave of absence can be well-documented, then your employer can place you on unpaid leave while you pursue your studies abroad. You could then reenter the U.S. as long as there was time still left on your visa to continue your employment and the employee/employer relationship had never terminated. On the other hand, if you resign from your company to study abroad then your Company is required to send a letter to the USCIS and the H-1B petition would be revoked. In the future, if your company wanted to hire you again it would have to submit a new H-1B petition for you at that time.
While it is clear that some leaves of absence will not affect your H-1B status, for example temporary leaves under the Family Medical Leave Act or a short absence to study for an exam, longer absences require a more in-depth inquiry as to the nature of your reasons for studying and the practices of your H-1B employer. Please consult with an immigration attorney prior to taking a leave of absence to ensure that you do not jeopardize your hard-earned H-1B status.
This website and blog constitutes attorney advertising. Do not consider anything in this website or blog legal advice and nothing in this website constitutes an attorney-client relationship being formed. Set up a one-hour consultation with us before acting on anything you read here. Past results are no guarantee of future results and prior results do not imply or predict future results. Each case is different and must be judged on its own merits.