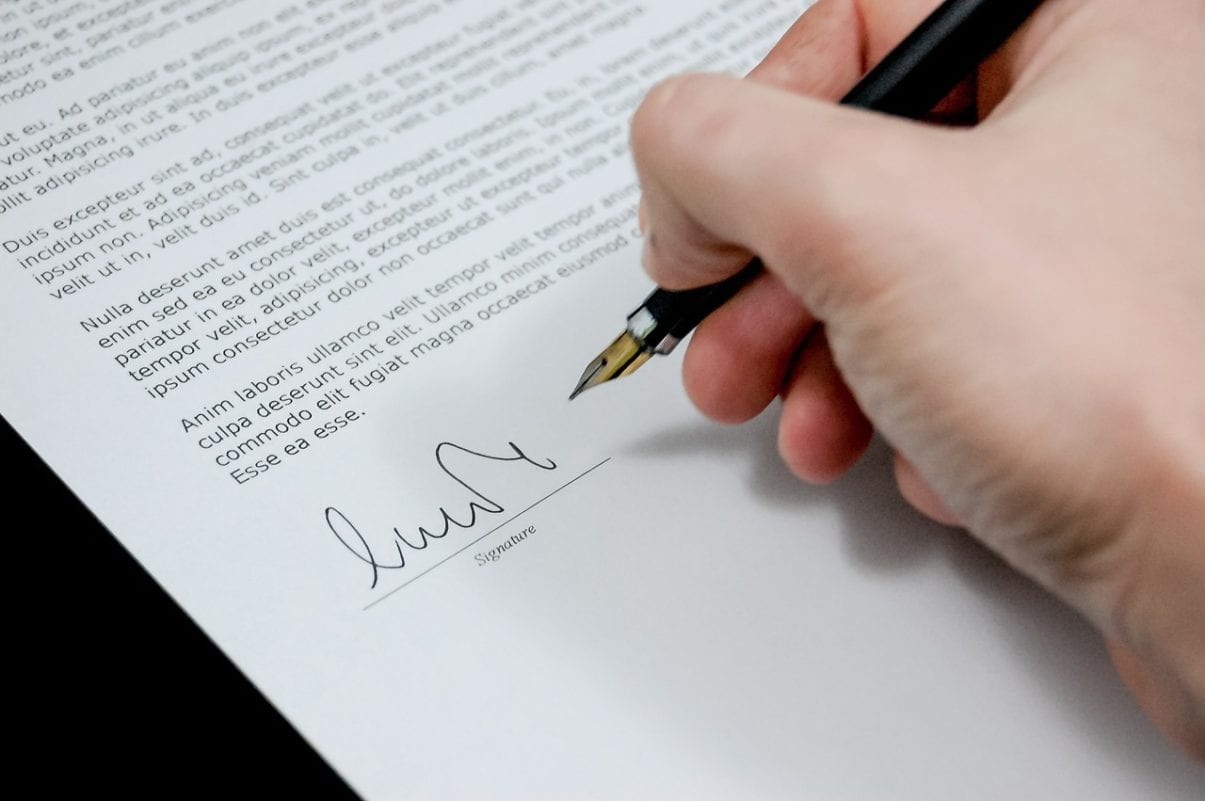 As part of your extraordinary ability visa process (O-1 and EB-1), you must obtain expert opinion letters from key individuals.  Considering the importance of the letters, it is worth the time and effort for an applicant to seek expert opinion letters who could independently qualify for the O visa and discuss the content of the expert opinion letter with the writers to increase the chance of approval.  The letters are different from reference or recommendation letters that one may use for employment as they are far more detailed and focus on the substantive accomplishments of the applicant.
The letter must contain an explanation of the writer's accomplishments, how they know you, and clearly delineate that you are nationally or internationally recognized and have made significant contributions to your field. These letters can also be used to provide context to the United States Citizenship & Immigration Service ("USCIS") officer adjudicating your petition regarding  your critical role for an organization, the significance of your "major" prizes or awards, the prestige associated with your membership to an organization, and otherwise inform the officer of the importance of your accomplishments from the perspective of an esteemed insider in your field.
What Should You Do Before You Write an Expert Opinion Letter?
Writing an expert opinion  letter for another person is a large responsibility and should be taken very seriously. Before you agree to the task, make sure you have a clear understanding of what the letter will be used for and who will be reading it. You should also make sure that you know what kind of information is being expected from you.
What is the Purpose of the Expert Opinion Letter?
An expert opinion letter is a letter that makes a statement of evidentiary support for the applicant. This letter should present a well-documented evaluation, providing sufficient evidence and information to help towards establishing the specific O-1 criteria applicable to the beneficiary, as well as provide a contextual framework to many of the other criteria as mentioned above.
For example, an expert opinion letter may provide the framework to understand the O-1 specific criteria including:
O-1A: Original scientific, scholarly, or business-related contributions of major significance in the field
O-1A: Employment in a critical or essential capacity for organizations and establishments that have a distinguished reputation
Who Should you Obtain the Letters From?
Expert opinion providers may include past employers, professors, or colleagues, clients, editors, critics, curators, etc. Letters from famous people (e.g. a Nobel Prize winner or other prominent award winner) may strengthen your case.  Letters can come from people who are, themselves, nationally or internationally recognized as experts in the field.
How Many Expert Opinion Letters should I Provide?
Ideally, you should get 6 strong reference letters.  As a precaution, you should strive for 8 just in case a few are not useful.
What is the Basic Structure of a Typical Letter for an O-1 or EB-1 Visa?
Introduction The letter usually starts by stating the name of the writer along with his/her title. Here, you can also give a one-sentence summary or overview of your opinion of the recommended individual.
Basis of Letter Writer's Expertise First and foremost, the letter must establish the writer's expertise or authority by outlining his/her professional achievements and background. The writer should ideally be someone who is an expert or familiar with the beneficiary's field and his/her work. The writer should establish how he has come to know the applicant and came to be familiar with his/her work.
Writer's Familiarity with the Applicant The writer should establish how they know the applicant and/or the applicant's work. This is usually done in one or two sentences.
Explanation of Applicant's Recognition, Accomplishments and Achievements in the Field The writer must discuss the applicant's work and the recognitions, accomplishments and achievements derived from the work. The adjudicating officer is interested in the extent of the recognition, accomplishments and achievements that the applicant has attained thus far, and how the applicant's work sets him/her apart from others. This is probably the most important section, so it is very important provide as much detail as is possible with specificity. Any specific projects the writer worked on together with the applicant or is familiar with should also be mentioned within this section.
The writer should write about the beneficiary's projects/accomplishments with which he/she has the most familiarity in order to describe those in specific detail. Some accomplishments may be repeated in other letters, but overall, it would be ideal for each letter writer to highlight 2-3 significant accomplishments that are specific to his relationship with you
Note that around one or two sentences is more than sufficient to describe the applicant's skills and abilities. However, it is important to note that USCIS tend to push back on content that over-emphasize skills and abilities alone and/or subjective statements. Instead, the main focus of this section should be the applicant's recognitions, accomplishments and achievements and why they are important.
This section can also include any other relevant information demonstrating activities related to any of the extraordinary ability criteria, for example, participation on a panel as a judge, membership in professional associations, a high salary or renumeration. Corroborating evidence for such activities will help to further strengthen the overall case.
Concluding Remarks Any other comments that might help to establish the extent to which the applicant has extraordinary ability in her field, along with a concluding statement containing the writer's contact details is sufficient to end the letter.
Final Tips
Don't assume that more superlatives that you use, the stronger the letter. Heavy use of stock phrases or clichés in general is unhelpful. Your letter can only be effective if it contains substantive information about the applicant's qualifications. Make sure that the letter does not conflict with or duplicate the rest of the application (resume, portfolio, media articles, etc.), and don't forget to sign and date the letter and use a professional letterhead when available.
Remember that these letters are very important. To make it most effective, they must be directed towards meeting very specific USCIS regulatory requirements and are quite different from general support or recommendation letters.
This website and blog constitutes attorney advertising. Do not consider anything in this website or blog legal advice and nothing in this website constitutes an attorney-client relationship being formed. Set up a one-hour consultation with us before acting on anything you read here. Past results are no guarantee of future results and prior results do not imply or predict future results. Each case is different and must be judged on its own merits.