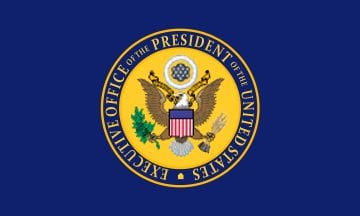 The Executive Orders signed on January 27th, 2017 have created anxiety for the international community and unexpected questions related to the administration of immigration laws. Apart from those who are nationals of the seven countries targeted by the order (Iran, Iraq, Libya, Somalia, Sudan, Syria, and Yemen), dual nationals of those countries were also denied admission to the United States last weekend. For example, a citizen of England who also held an Iranian passport was subject to the same order.
While the order was not clear on whether dual nationals were included in the order, Customs and Border Patrol (CBP) has recently clarified how dual nationals will be treated under this order. As it now stands, CBP will consider your nationality to be that of the passport which you present at the border. Likewise, the Department of State can issue visas to one's non-restricted nationality. Therefore, looking at the previous example, if you are a citizen of both the U.K. and Iran, you should be able to get a student visa through your U.K. nationality and then you should be able to enter the United States with your U.K. passport. On the CBP website which you can access here, the following information is provided:
"Travelers are being processed and, when eligible, admitted according to the travel document they present…. Dual nationals with a valid immigrant or nonimmigrant visa in a passport issued by any country not restricted under the Executive Order will be permitted to apply for admission to the United States….Department of State's Posts are allowed to process visa applications and issue nonimmigrant and immigrant visas to otherwise eligible visa applicants who apply with a passport from an unrestricted country, even if they hold dual nationality from a restricted country.  Please contact the Department of State with any questions related to the issuance of visas."
Although the implementation of this order has been rapidly changing, it appears, at least for now, that visa issuance at Consulates abroad and admission into the United States through Customs Border Patrol should not be banned for dual nationals using their non-restricted passport.
One can infer that the same policy regarding visa issuance will be in effect at USCIS Field Offices within the United States for those with green card applications pending. The New York City USCIS Field Office issued a statement that it is continuing to interview nationals of the seven targeted countries, but will not issue final decisions on cases until there is more clarification about how President Trump's order is to be implemented. Following the Department of State's current policy, it seems that USCIS should also still be able to make final decisions based on the non-targeted nationality of the applicant; however, we will continue to provide you with any updates as soon as we have them.
All of this being said, please remember that there is enormous discretion at Consular Posts, the Border, and even at USCIS offices, albeit to a lesser extent. Even if you have dual nationality, please be prepared for increased scrutiny and secondary inspection if you hold nationality with any of the seven countries under the ban. It may not happen, but you should not be surprised if it does. If you are flying into the United States, please have a friend or family member waiting for you at the airport who can contact an attorney if you do not timely get through customs.
Many have voiced concern over the way these orders have been issued and implemented and there are numerous news reports of people who have had painful experiences over the past week at airports and borders.  According to CBP statistics, 940 people were denied boarding, 1,607 green card holders had to be questioned and granted a waiver before they could reenter their country of permanent residence, and 81 nonimmigrant visa holders were granted waivers to enter.  The order continues to be challenged  from both outside and inside the Government and we will keep you posted regarding the outcome of those challenges.  You can find helpful information regarding the order, including helpful guidance by clicking here.  We are happy to field initial questions on this topic without charge so please reach out if you have questions about how the order will impact you.
Please note that the policy and procedures in this field are changing constantly and rapidly, so the information posted here may not be updated. For the most updated information regarding the Executive Actions, please follow this link to our dedicated page for Trump's Executive Actions on Immigration.
RELATED CONTENT:
FREE Visa Resources
Click on the buttons below in order to claim your free Visa Guide (E-1, E-2, TN, EB-5, H1-B, L-1, PERM, NIW, EB-1, O-1, E-3), sign up for our free Webinar, join our Facebook Group, or watch our videos.
Download FREE Visa Guide
Sign Up For Our Webinar
Join Our Facebook Group
Watch Our Videos
Set up a Visa or Green Card Consultation
For a dedicated one-on-one consultation with one of our lawyers, click on the button below to schedule your consultation.
Schedule a consultation
This website and blog constitutes attorney advertising. Do not consider anything in this website or blog legal advice and nothing in this website constitutes an attorney-client relationship being formed. Set up a one-hour consultation with us before acting on anything you read here. Past results are no guarantee of future results and prior results do not imply or predict future results. Each case is different and must be judged on its own merits.