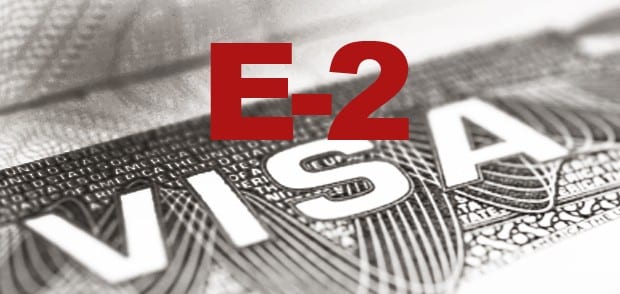 Scott Legal recently consulted with a client who wanted to know if their E-2 application was strong enough to submit to the Consulate and what red flags existed in their application. These are common questions, as the E-2 visa requires that applicants invest a substantial amount of personal funds to purchase or start up a company and applicants understandably want to know how to maximize their chances of success and address any weaknesses in the application prior to applying for the visa.
While every case is different, there are some common red flags that may create difficulties in obtaining the visa. As described below, even if a case has some of these red flags it does not necessarily mean the case will not be approved. It is important to work with an immigration attorney who can assist you in addressing the red flags and making the strongest case possible given the facts.
Low investment amount: There is no particular amount applicants need to invest in order for an investment to be considered substantial, rather the applicant must demonstrate that they have invested a substantial amount in proportion to the total cost to purchase or start up a business. Smaller investments are likely to receive increased scrutiny as consular officers may be skeptical that a substantial amount has actually been invested. The important thing to remember is that when you have a smaller investment amount you want to make sure that you have clearly explained what the total startup costs are for your business and why you have invested a substantial amount in relation to those startup costs. For smaller investments that are $100,000 or less, the applicant should seek to demonstrate that they have invested 100% of the total cost to set up the business. If you are purchasing an established business, you should transfer the full purchase price to the Seller or to an Escrow Agent prior to applying for the E-2 visa.
Small number of employees: One important requirement of the E-2 visa is that the applicant prove the business will not be marginal, meaning it will support more than just the applicant and his or her family. This means the business must show it will hire employees. The requirement to hire employees and specifically U.S. citizens and green card holders, has become even more important since the current administration's Buy American, Hire American executive order. While it is not mandatory to have employees in place prior to applying for the E-2 visa, we strongly recommend hiring at least 1-2 employees prior to applying. For startups or for applicants who are buying businesses that are struggling, it is also very important to have a detailed business plan that includes a 5-year hiring plan and 5 years of financial statements. There is no requirement that E-2 investors hire a specific number of employees but a personnel plan showing less than 5 employees hired over a 5-year period can weaken the application.
History of Poor Business Performance: If you are purchasing a business that has a small number of employees or a trend of decreasing revenues this could impact the E-2 application. You will need to convince the officer that you will be able to improve the company's performance and hire additional employees so the company is not found to be marginal. If the company has a long history of operating with low revenues or a small number of employees it may not be the best choice for an E-2 visa. Another red flag is if the E-2 applicant wants to start up a new company in the U.S. and has been running a similar company abroad that has performed poorly or not hired employees. The Consulate may view this past performance as evidence that the applicant will not be able to succeed with the U.S. company if they were unable to do so with the company abroad. The circumstances that led to the company's poor performance abroad can be explained, however if the company has been running for a long time with no employees or low revenues it may be difficult to overcome a denial if the reviewing officer decides that past performance means the U.S. company will not be a success.
If you are interested in learning more about the E-2 visa requirements, please click here.
This website and blog constitutes attorney advertising. Do not consider anything in this website or blog legal advice and nothing in this website constitutes an attorney-client relationship being formed. Set up a one-hour consultation with us before acting on anything you read here. Past results are no guarantee of future results and prior results do not imply or predict future results. Each case is different and must be judged on its own merits.