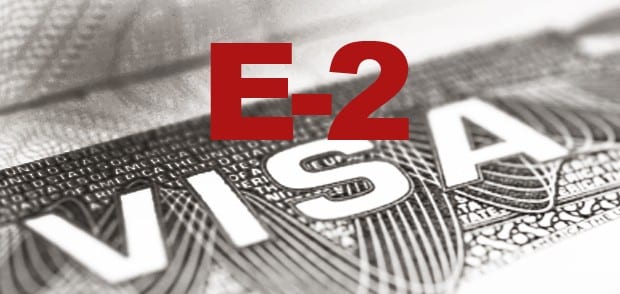 How Do I Demonstrate That My Business Is Not Marginal? Why are Some E-2 Visas Denied because of Marginality?
One of the requirements for the E-2 visa is called the "Marginality" requirement. In order to satisfy this requirement, applicants must demonstrate that they are not starting an enterprise solely for the purpose of earning a living for themselves and their families.  This translates to creating U.S. jobs.   You can find out more about the marginality requirement by clicking here.
What are some Reasons Petitions get Denied for Marginality? 
There are a number of reasons petitions can be denied for marginality.  A few items are listed here:
Applicant had a similar business in their home country that either did not perform well or did not have employees. This is a strong signal to examiners that the business in the U.S. will not hire employees.
Poor business plan that does not show an examiner that the applicant will achieve the goals.
Unrealistic projections in the business plan
A bad E-2 visa interview where the examiner may feel that the applicant is not positioned to advance the company and attract clients
Lack of objective documentation to show prospects (Letters of Intent, Chamber of Commerce Letters, etc.)
Type of business – Government may feel that the business is too passive (real estate or investment business)
How Do I Demonstrate That My Business Is Not Marginal? How can I Address the Marginality Requirement?
Here are a few practice pointers to address the marginality requirement.
You can demonstrate a business is not marginal by drafting a realistic business plan that shows you will be financially viable over a 5-year period.  A business plan must be comprehensive and include both financial data and a strong narrative about the company.   You can find out more about the E-2 business plan by clicking here.
You can also address the marginality requirement by showing that you plan to hire employees in the future or actually hiring employees before you apply.  Employees directly address the requirement as they show the government that your business is going to help the economy and will provide benefit for more than just you and your family.  A detailed personnel table should be included in your business plan that describes who you plan to hire, how much you will pay them and when you will hire them.
You do not have to hire employees immediately and they can be hired over the years.  That being said, hiring employees before you apply significantly strengthens your case.  If you do hire employees, you should bring payroll detail and proof of payment.  You can also include employment contracts.
If you are buying a business, the marginality requirement can also be addressed by looking at the past performance of the business and this is particularly the case if the business has supported employees in the past. You should review the tax returns of the business and see how much has been paid in salaries.  At least 3 full-time employees is a good number for an E-2 visa business purchase.
Another form of evidence that can support the marginality requirement are Letters of Intent (LOI) or contracts from prospective clients. A contract is a better form of evidence than a LOI as it would set forth a firm commitment.  You can find out more about letters of intent by clicking here. The purpose of the letter of intent is to show that the company has prospects.
Another form of evidence that is helpful to demonstrate that the E-2 company will hire US workers and be beneficial to the local US economy is a letter from the local Chamber of Commerce or other similar agency in the community where the E-2 company plans to open for business.  This evidence can bolster several aspects of an E-2 case.
Demonstrates initiative from the applicant to reach out to the local community
Provides corroborating evidence regarding that region's economy and need for the type of business
Reiterates the E-2 company's plans to hire and describes how the company's contributions would benefit the local economy.
This website and blog constitutes attorney advertising. Do not consider anything in this website or blog legal advice and nothing in this website constitutes an attorney-client relationship being formed. Set up a one-hour consultation with us before acting on anything you read here. Past results are no guarantee of future results and prior results do not imply or predict future results. Each case is different and must be judged on its own merits.