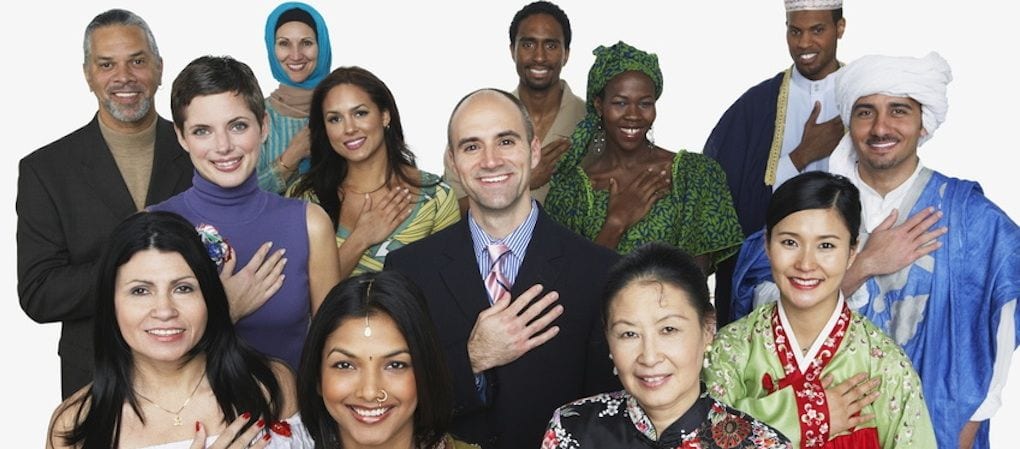 The H-1B visa is a non-immigrant visa that permits a company to hire workers in specialty occupations.  To be eligible for an H-1B visa, you must have a job offer in a specialty occupation (meaning an occupation that normally requires at least a bachelor's degree or higher) and you must have a Bachelor's degree that is related to the specialty occupation. For example, if you had a job offer to be a Marketing Executive but your Bachelor's degree was in Nursing, you would not be eligible for the H-1B for that position. The company offering you the job must also be willing to file a petition with the USCIS to sponsor you and the company must guarantee they will pay you a certain wage (the prevailing wage as determined by the Department of Labor) for the position.
The H-1B is a very popular visa because, it allows for permits for "dual intent," meaning H-1B visa holders can apply for a green card while in the U.S. without running into problems. Another benefit of the H-1B visa is that once you have been counted against the H-1B cap and received your visa, there is significant flexibility in changing employers within the United States. On January 17, 2017, the U.S Department of Homeland Security issued a final rule that made changing employers even easier for H-1B visa holders, with the addition of a 60 day grace period that allow employees who were laid off additional time to find work in the United States. Below are the answers to some common questions about changing employers while on an H-1B.
Can I change employers? Do I have to leave the U.S. to change employers?
If you are in the U.S. in H-1B status and get a job offer in a specialty occupation related to your Bachelor's degree, you can change employers. If you prefer not to leave the U.S. your new employer can file a petition with the USCIS to amend or extend your H-1B status.
What is the process for changing employers?
The actual process for changing employers is almost exactly the same as filing for the initial H-1B. While the move is often referred to as a "transfer," a new application must be filed.  Your employer will need to collect information from you, such as proof of your educational background, resume and proof that you are in valid status in the United States. The company will then obtain a certified Labor Condition Application from the Department of Labor and file an H-1B petition with the USCIS.
How long do I have to wait before I can start with my new employer?
If you are already in the U.S. in H-1B status, you can take advantage of something called H-1B portability, which allows you to start work once your new employer files a petition with the USCIS. This employment authorization continues from the time the petition is properly filed up until a decision is made. If the petition is approved, the employment authorization will continue. If the H-1B petition is denied, the employment authorization will cease. Some employees choose to start work once there is confirmation that the petition was delivered to the USCIS, however we recommend that you wait until the company receives a receipt notice to ensure the application was properly received. The risk of not waiting for the receipt notice is that if an error occurs (eg. the wrong amount on a check or other procedural error) or the file is misdelivered and you started work before it was received by the USCIS, you would have accidentally engaged in unauthorized work. Another thing to note is that if your employer does not ask for an immediate start date on the petition, you are not permitted to start work immediately upon the filing of the petition, but rather need to wait until the requested start date to begin work.
This website and blog constitutes attorney advertising. Do not consider anything in this website or blog legal advice and nothing in this website constitutes an attorney-client relationship being formed. Set up a one-hour consultation with us before acting on anything you read here. Past results are no guarantee of future results and prior results do not imply or predict future results. Each case is different and must be judged on its own merits.