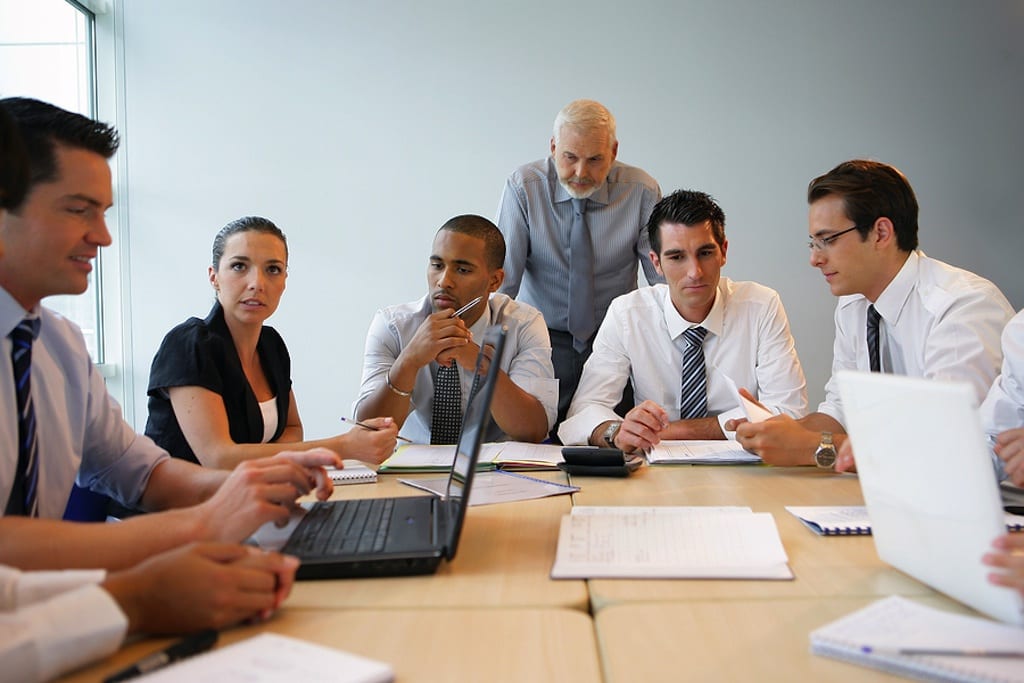 The Immigration and Nationality Act of 1952 created the H nonimmigrant classification, which includes several visa classifications for temporary workers and trainees. The H1B visa permits a company to hire a foreign national in specialty occupations. In order to qualify as a "specialty occupation" the job must be complex enough that a bachelor's degree or higher is the minimum requirement to do the job. The beneficiary (the foreign national worker) must have a Bachelor's degree or its foreign equivalent in a field related to the specialty occupation and the hiring company (referred to as the "Petitioner") can employ the beneficiary for up to six years. This visa classification permits the beneficiary to bring over their spouse and children under 21 but the spouse usually cannot work, although there are some limited circumstances where H-4 spouses are able to get work authorization.  The H-1B visa is a very popular visa classification because it permits "dual intent," which allows H1B visa holders to apply for a green card while in the U.S. For more information on the requirements of the H1B visa, please click here.
Under the portability rules of the American Competitiveness in the 21st Century Act (AC21), a foreign worker who is in H1B status may change employers and immediately commence work with the new employer once a new H1B petition has been filed on the worker's behalf. This permits the flexibility of commencing work with the new employer without having to wait for the H1B case to be approved, and allows for a smooth transition from one employer to another. However, portability does not come without its risks, as the underlying H1B petition could be denied, in which case the employee would need to stop work immediately. H1B applicants can change employers while in the U.S. if they were (i) lawfully admitted into the U.S., (ii) the new employer filed the petition prior to the expiration of their authorized stay, and (iii) The applicant has not been taken part in unauthorized work subsequent to their lawful admission but before filing the petition. It is important to work with competent immigration counsel to determine if portability is a good option for you.
Travelling While an H1B Transfer is Pending
An H1B applicant is permitted to travel during the pendency of the transfer of H1B employers. The H1B applicant may continue to use his or her original H1B visa stamp for entry into the U.S. as long as he or she also has an  I-797 receipt notice from the USCIS or other evidence that a new petition was timely filed, in addition to the old H1B visa stamp, when the applicant applies for entry at a U.S. border. After the new petition has been approved, the visa holder must present an approval notice from USCIS evidencing the approval of the change of employer in addition to the visa.
If you plan to travel during the pendency of your H1B transfer, it is absolutely critical that you contact an immigration attorney prior to leaving the country. There are many factors that could have significant consequences on your immigration status while in the United States that may be at play and are easy to overlook. Below are some questions that every H1B visa holder who is changing employers or planning to change employers should ask themselves before leaving the country.
Has my new employer filed the petition yet?
In cases where the H1B applicant no longer works for their previous employer and is currently in his/her 60 grace period (for more information on the new 60-day grace period, click here), the applicant will be ineligible to port to a new employer if they depart the U.S. before a new H1B petition has been properly filed with USCIS . In order to qualify under AC21's portability rules, the applicant must be physically present in the U.S. when the application is filed. If you return from your voyage abroad and your departure stamp reveals that the petition was filed after the date USCIS received the petition and issued a receipt notice you may be denied entry and your H1B petition will be denied as you were ineligible at the time the petition was filed.
Can I afford to wait for the Receipt Notice before traveling?
Many employers have definite start dates and are in dire need of the H1B applicant's services. While it is certainly tempting to travel home to see family and friends prior to starting your new position, you should be careful when making travel arrangements and consult with immigration counsel to make sure you are not jeopardizing your immigration status and employment. If you have already stopped employment with your prior employer and are in a grace period, ideally you should wait to get the receipt notice for the new petition before traveling.  If you travel before you get a receipt notice and a procedural issue occurs with the filing, such as USCIS losing the file or rejecting application due to something like insufficient filing fees, you would not be able to re-enter the country, as you would not have a receipt notice or proof of filing for the new petition and you would also be ineligible for portability while outside the U.S.  Additionally, a receipt notice may get lost in the mail, or be issued late, or may be issued with the wrong receipt date. If you decide to travel without the receipt notice in-hand, you should be aware that an unanticipated delay could result in an extended vacation. If your new employer has set a rigid start date, you should plan for this accordingly.
Do I have a flexible End Date with my old employer, and Start Date with my new employer?
A great way to prevent any issues while traveling during the pendency of a transfer of H1B employers is to, well, not travel with a transfer petition pending. Many H1B applicants often underestimate the flexibility they have at their current position to stay onboard and travel while still employed with the old employer, and pushing back the filing of the H1B transfer until after he/she returns from the trip. You should explore this possibility if you are planning to travel to avoid any unforeseen or incidental consequences to your immigration status.
This website and blog constitutes attorney advertising. Do not consider anything in this website or blog legal advice and nothing in this website constitutes an attorney-client relationship being formed. Set up a one-hour consultation with us before acting on anything you read here. Past results are no guarantee of future results and prior results do not imply or predict future results. Each case is different and must be judged on its own merits.