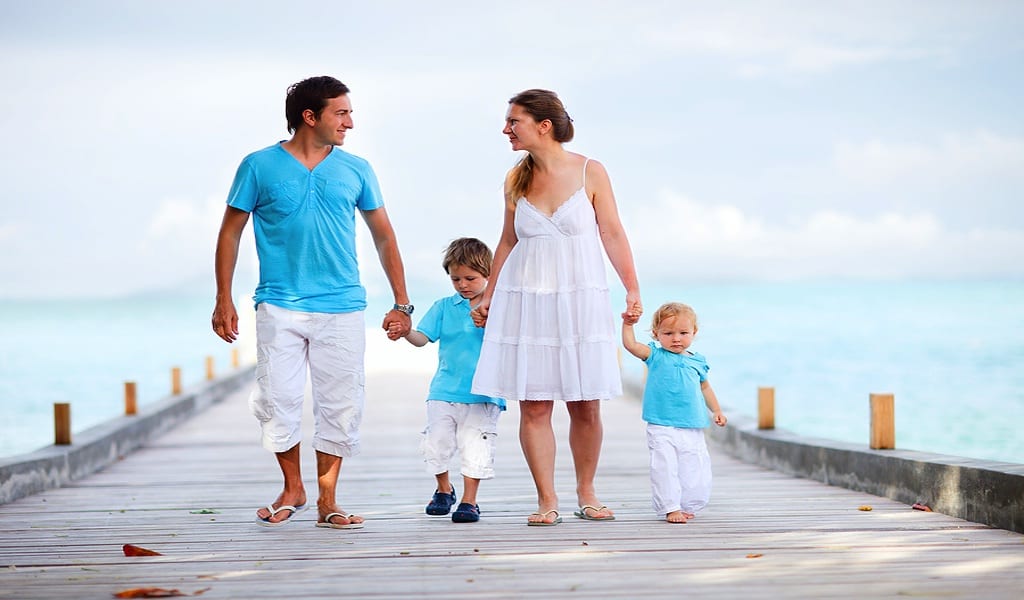 601A Exención – Algunos ejemplos de las posibles estrategias de casos exitosos
Muchas personas se encuentran en la posición de tener una solicitud I-130 aprobada, pero no son elegibles para solicitar una tarjeta de residencia, ya que han estado en los Estados Unidos sin documentos apropiados durante más de 180 días. Para algunas personas se puede solicitar una exención para que se pueda perdonar la "presencia ilegal" en los Estados Unidos, y permitir que los familiares cercanos puedan obtener una tarjeta verde.
En el pasado, un solicitante de exención tenía que salir de los Estados Unidos para solicitar dicha exención, lo que represento mucho riesgo ya que las exenciones son difíciles de conseguir. Ahora sin embargo, una exención (601A) se puede conseguir aplicando en los Estados Unidos, lo que reduce significativamente el riesgo de separación temporal o permanente de los miembros de la familia. Para saber más sobre las exenciones 601A, haga clic aquí. Hemos resumido ejemplos de casos de exención 601A, los cuales pueden tener una buena oportunidad de aprobación. Estos son sólo ejemplos y cualquier resultado pasado no garantiza ni predice que se obtenga un resultado similar.
Caso 1:
Ernesto, un ciudadano de Honduras, presento una solicitud de exención basada en dificultades extremas a su esposa ciudadana estadounidense, Sandy, tienen un hijo de cinco años de edad, ciudadano de los Estados Unidos, Ernesto Jr. Sandy está nerviosa y deprimida por la idea de salir de los Estados Unidos y trasladarse a Honduras, un país que nunca ha visitado y que ha sido sometido a las luchas civiles y los altos niveles de delincuencia y violencia. A partir de su investigación, se enteró que Honduras es un lugar pobre y extremadamente violento, donde las pandillas y cárteles de las drogas comparten su gobierno con los funcionarios corruptos del gobierno. Sandy tiene miedo de que Ernesto Jr. pudiera encontrarse con la violencia, el reclutamiento de las pandillas, y las pocas oportunidades educativas, si no se le concede a Ernesto la exención y la familia se ve obligada a trasladarse a Honduras. Al mismo tiempo, Sandy está preocupada por su salud vaya en declive, en el caso de que la exención se le niegue a Ernesto. Cuando era pequeña, Sandy fue diagnosticada con una anomalía congénita. Estas anomalías genéticas también han dado como consecuencia que Sandy sufra de defectos reproductivos para la concepción y el menstruar muy doloroso y difícil. Como consecuencia, Sandy necesita la supervisión médica constante de sus médicos y el acceso a las excelentes instalaciones médicas en los Estados Unidos. Sandy es un pariente calificado y un juez probablemente encontrará que ella sufrirá dificultades extremas si no se concede la exención.
Caso 2:
Rafael es un ciudadano Chileno, está presentando una solicitud de exención basada en dificultades extremas a su esposo un ciudadano estadounidense, Francisco. Como una pareja del mismo sexo, no pueden vivir juntos en Chile porque su matrimonio no será reconocido y se enfrentarían a la discriminación y el acoso en un país que sigue discriminando a estas personas (Gay, Lesbianas etc.). La situación es similar en Puerto Rico, lugar de nacimiento de Francisco, su única opción es vivir aquí en los Estados Unidos, donde pueden experimentar las mismas libertades que las parejas casadas que viven en sus países, particularmente en la ciudad de Nueva York, donde actualmente residen. Francisco sufre de trastorno depresivo mayor y el colesterol alto. Rafael, un chef y nutricionista, ayuda a Francisco gestionar su nivel de colesterol cocinando platillos saludables y especializados, ayudándole con su régimen de ejercicio y la garantía de que vive una vida saludable en general. Sin Rafael, la salud de Francisco sufriría drásticamente, lo que lleva a problemas de salud más graves que podrían conducir a la muerte. De hecho, Francisco tiene un historial familiar de problemas de ansiedad y del corazón colesterol, y se preocupa de que sus problemas de salud se harán más graves y podría tener graves consecuencias, si se separa de Rafael, sobre todo porque los estudios demuestran que la depresión mayor puede conducir a pensamientos suicidas e intentos de suicidio. Aunque Francisco decida unirse a Rafael en Chile, su salud también se reducirá porque no va a recibir los servicios de salud comparables y la atención de cliente sensible que ahora está recibiendo con sus profesionales de la salud. Sigue existiendo el estigma relacionado con la solicitud de los servicios de salud mental en Chile y la discriminación contra las personas LGTB (Lesbianas, Gay, Transexuales o Bisexuales) siguen siendo generalizada. Francisco es un pariente calificado y un juez probablemente encontraría que sufriría de dificultades extremas si no se concede la exención.
Caso 3:
Rosa una ciudadano Boliviana, está solicitando una exención basada en dificultades extremas a su esposo ciudadano estadounidense, Mark. Ellos tienen dos hijos, uno cuatro años de edad Johnny y una recién nacida Lupita, ambos ciudadanos de los Estados Unidos. Mark sufre de varios problemas médicos, incluyendo neurosarcoidosis, epilepsia, dolor neurótico, la fatiga crónica y la disforia, todos los cuales se agravarían y le causarían dificultad extrema que lo podrían llevar a consecuencias fatales en el caso de que se separe de Rosa, quien le ayuda a manejar los síntomas de sus enfermedades y ayuda a mantener su calidad de vida. Específicamente Rosa cuida de Mark, asegurando que él oportunamente tome la dosis correcta de sus medicamentos y de cuidar de él cuando ocurran sus síntomas. Dado que las condiciones de Mark resultan en periodos de pérdida de memoria, Rosa es prácticamente la clave de su supervivencia. Mark necesita de Rosa aquí para ayudarlo a lidiar no sólo con los síntomas debilitantes de sus enfermedades, sino también con los efectos secundarios incapacitantes de su medicación. Volver a Bolivia también hará que la salud de Mark empeore, porque no va a recibir los servicios de salud comparables y la atención sensible que ahora está recibiendo de sus profesionales de la salud, a los que ha visto durante un largo período de tiempo y están familiarizados con su historia clínica.
Esto es particularmente importante debido a su enfermedad primaria, neurosarcoidosis que toma un curso crónico progresivo lento con exacerbación intermitente. Actualmente, en Bolivia, más de dos tercios de la población no tienen acceso a la atención médica y existe una red deficiente de atención de salud mental. De hecho, Bolivia tiene una tasa significativamente menor per cápita de los neurólogos de lo recomendado por la Organización Mundial de la Salud. Mark es un pariente calificado y un juez probablemente encontraría que sufriría dificultades extremas si no se concede la exención.
El proceso de solicitud de una exención es largo y complicado, si usted es un familiar inmediato de un ciudadano estadounidense y quiere solicitar una exención, es importante buscar el asesoramiento de un abogado de inmigración para evaluar el mejor curso de acción y presentar su caso de la manera más clara y mejor posible. Para obtener información más práctica y asesoramiento jurídico contacte a Scott Legal, PC Llame al 212-223-2964 o envié un a email info@legalservicesincorporated.com para una consulta.
De click aquí para leer nuestro artículo sobre acerca de las leyes sobre la Exención I-601A y como los cambios propuestos a la ley pueden impactarte.
FREE Visa Resources
Click on the buttons below in order to claim your free Visa Guide (E-1, E-2, TN, EB-5, H-1B, L-1, PERM, NIW, EB-1, O-1, E-3), sign up for our free Webinar, join our Facebook Group, or watch our videos.
Download FREE Visa Guide
Sign Up For Our Webinar
Join Our Facebook Group
Watch Our Videos
Set up a Visa or Green Card Consultation
For a dedicated one-on-one consultation with one of our lawyers, click on the button below to schedule your consultation.
Schedule a consultation
This website and blog constitutes attorney advertising. Do not consider anything in this website or blog legal advice and nothing in this website constitutes an attorney-client relationship being formed. Set up a one-hour consultation with us before acting on anything you read here. Past results are no guarantee of future results and prior results do not imply or predict future results. Each case is different and must be judged on its own merits.