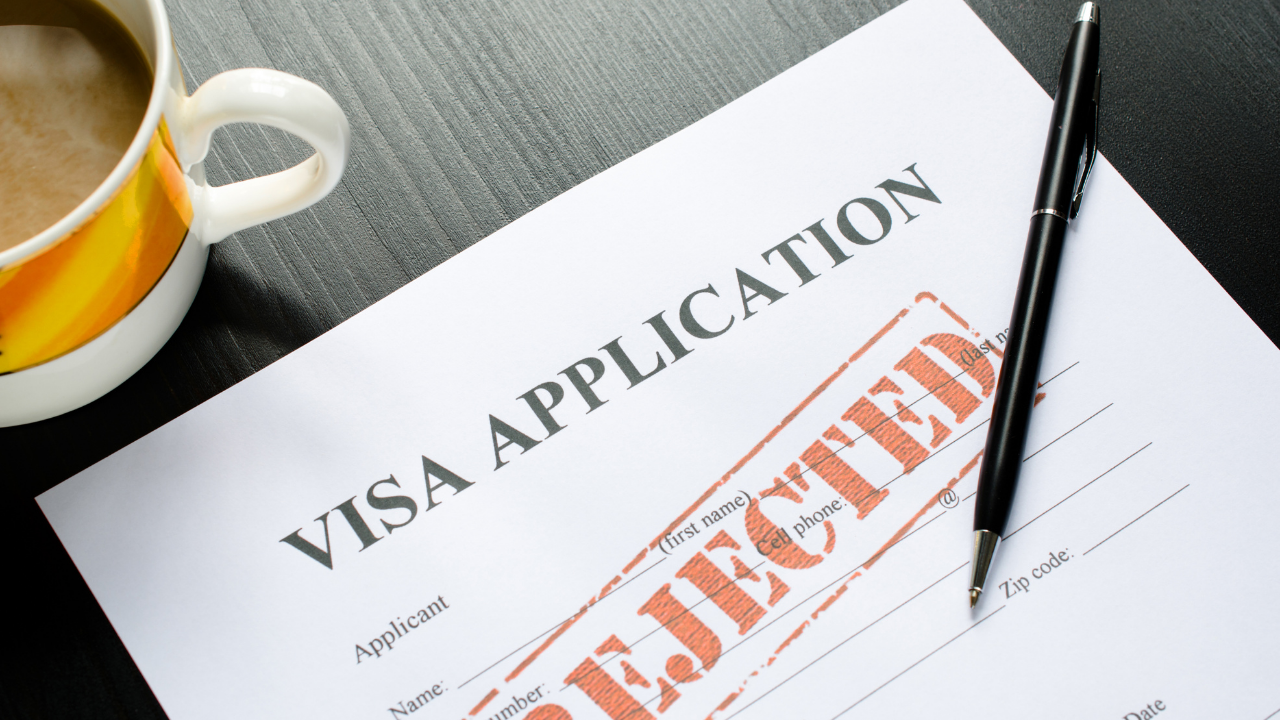 E-2 Visa is a visa that is available for entrepreneurs, investors and business owners who wish to live in the U.S. to develop and direct the operations of a business. Unfortunately, in some cases E-2 applications get denied, and this blog post will summarize whether you can re-apply for an E-2 visa if your visa application was denied.
Can I apply with the same business?
This will depend on what was the reason for denial. See some examples of denial reasons and explanations whether you could re-apply below:
The officer did not think that you invested enough money (or the investment was not substantial) : You could invest more money into the business and re- apply with the same business. For example, the business is an online clothes store and you invested $60,000. You could invest additional $40,000 (e.g. purchase more inventory, spend more money on marketing, hire staff), and re-apply for the E-2 visa with the very same business.
The officer did not think that the business will hire U.S. employees : You could hire U.S. employees/submit a business plan (if not submitted originally) and re-apply with the same business. For example, you set up a consulting business and in the Business Plan you projected that you will hire 3 employees by year 5. The revenue numbers did not support the hiring projections, and so the Consular officer did not think the business will be able to hire and pay the employees. Here, you should do 2 things before re-applying: (i) update the business plan so the revenue projections support the staff projections, (ii) hire U.S. employee(s) before re-applying.
Should I apply with a different business?
In some scenarios, the reasons for the denial may be such that you would want to apply for an E-2 visa with a new business.
You purchase the E-2 business from a family member and did not get an independent party evaluation. If this was the reason for the denial and the officer was not happy about it, then re-applying with the same business will most likely not bring you an approval. You could re-apply for an E-2 visa with a different business: this would mean that you would have to meet all the E-2 criteria all over again and most importantly, you would need to make a substantial investment into a different business.
Should I apply at the same Consulate or should I try a different Consulate?
This will depend. Some Consulates may currently not be accepting applications of third country nationals, so your options may be limited. If you think the denial was mostly due to Consular officer, you could apply at the same consulate – the Consulate will generally try to give you a different visa officer the second time you apply. Please note that even if you apply at a different Consulates, the Consular officer at that Consulate will be able to access notes from your previous visa interview and will see the reason and explanation for the denial.
How long after my visa is denied should I re-apply?
This will again depend on the reason for the denial. If you are able to address the reason for the denial quickly (e.g. if the main reason for the denial was investment amount and you are able to invest additional money in the next couple of days/weeks, you could re-apply immediately after the initial investment is made and documented).
Should I mention the denial in my new application?
Yes. You will have to disclose any visa denial in the DS160 application (and the Consular Officer will also see it in his/her notes). Additionally, if you are re-applying for an E-2 visa with the same business, then you should also explain in the Cover letter why your visa was denied, include the Denial Notice, and explain in detail what was done to address the Consular Officer's concerns.
Is there a limit as to how many times I can re-apply?
No, but in some cases it may not be worth re-applying for more than once. If your initial petition was denied, and your re-application was denied you may either try again or it may not be worth trying at all. Again, this will depend on the reason for the denial. If you really think that you have a strong case, you meet all the visa requirements, and you have strong evidence to support it, it may be worth trying to apply for the third time. For example, we had a client who was renewing his E-2 visa and his petition was denied two times by the Consulate. We went ahead and re-applied for the third time as since the last denial, the company's revenues and financial projections improved, and the company also hired additional employees. We emphasized this in the re-application and the visa was ultimately approved. However, if the business had not made any changes and the financials did not improve, we would not most likely recommend to reapply for the third time.
This website and blog constitutes attorney advertising. Do not consider anything in this website or blog legal advice and nothing in this website constitutes an attorney-client relationship being formed. Set up a one-hour consultation with us before acting on anything you read here. Past results are no guarantee of future results and prior results do not imply or predict future results. Each case is different and must be judged on its own merits.