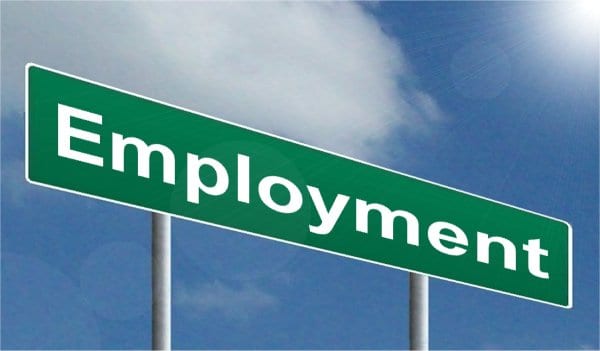 Department of Labor Changes to the H-1B, E-3, and H-1B1 Programs
Effective October 8, 2020, The Department of Labor will raise the nonimmigrant H-1B, E-3, and H-1B1 prevailing wage requirements and wages for the PERM labor certification program. The exact amount that wages will increase by will be published on October 8 and will take effect immediately, although the DOL will accept public comments for 30 days. This is a companion regulation to the Department of Homeland Security regulation changes discussed below.
What is the prevailing wage?
The purpose of the prevailing wage is to protect similarly employed U.S. workers from being adversely affected by the employment of the H-1B/E-3/H-1B1 employees and to also protect the foreign workers so they are not underpaid.
The prevailing wage is the wage set for the particular occupational classification in the geographic area of employment by:
Union contract, or
the weighted average of wages paid to similarly employed workers (i.e., workers having substantially comparable jobs in the occupational classification) in the geographic area of employment).
For more information on the different types of wages, please click here.
DOL is now increasing the prevailing wage for different types of jobs, meaning companies wanting to hire foreign workers on H-1B, E-3 or H-1B1 status will now have to pay more in order hire the employee.
Department of Homeland Security Changes to the H-1B Program
DHS changes will be published in the Federal Register on October 8 and it will take effect 60 days after that. The public will have the 60 days to provide feedback, however DHS will not consider the feedback before the rule takes effect.
The H-1B visa is a non-immigrant visa that permits a company to hire workers in specialty occupations. This visa category requires that the beneficiary (the foreign worker) have a bachelor's degree, and the petitioner (the U.S. company) can employ the worker for up to six years.  This is a very popular visa because, unlike many other non-immigrant visas that make applying for a green card very difficult and require foreign workers to maintain a residence in their home country, the H-1B visa permits "dual intent."  Dual intent allows one to apply for a green card while in the U.S. without running into problems. For more information, please click here.
Specialty Occupation
 If your employer wants to sponsor you for an H-1B visa, the job position must be a specialty occupation, meaning, that it requires a theoretical and practical application of a body of highly specialized knowledge and attainment of a bachelor's or higher degree in the specific specialty (or its equivalent) as a minimum for entry into the occupation in the U.S. To learn more about specialty occupation, please click here.
The new regulation tightens the regulatory definition of a specialty occupation to state that the bachelor's degree a foreign worker holder must be directly related to the specific H-1B specialty. This means that under the new rules, a position is no longer a specialty occupation if a general degree (including degrees such as liberal arts) is sufficient to quality without any further specialization.
The new regulation also removes an option that permitted a petitioning employer to establish that the required degree is common in the industry for the specialty occupation. The revised version requires the petitioner to establish that the required degree is the minimum requirement for entry into parallel positions at similar organizations.
Third Party Worksite
The new regulations have also updated the rules on third party worksites. A third party worksite is a placement worksite, different from the actual worksite of the employee. These can be used by staffing companies, where a foreign worker will technically be registered under the staffing company, but will be staffed out by this company to other companies to work under them. The new regulations distinguish between the worksite and the third party worksite, where the worksite now must be the physical location where work is actually performed.
Where a beneficiary will be placed at third-party worksites, the new regulation requires that the H-1B petitioner submit evidence such as contracts, work orders, or other similar evidence to establish that the petitioner will have an employer-employee relationship with the beneficiary, and that the beneficiary will perform services in a specialty occupation at the third-party worksite(s). The rule also reinstates a requirement to provide an itinerary for H-1B employees who will work at multiple worksites.
H-1B validity for third party placement applications is now limited to one year, down from the previous three years.
The rule also clarifies employer-employee relationships. The regulation adds new elements such as whether the beneficiary produces an end-product that is directly linked to the petitioner's line of business and other elements such as right to control, supervise, hire and fire.
Site Visits
A site visit is an investigation involves an audit and review of business records, and they are conducted because of suspicions that the law is being violated. Investigations can result in criminal charges and/or civil fines. Employers who are found to violate I-9 rules are subject to civil and criminal penalties. The civil fines range from $224 to $22,363 per violation depending on the employer's violation history. Employees who are found to be working in the U.S. illegally will be placed into ICE detention then eventually deported.
The new regulation lists USCIS' H-1B site visit authority, including:
the ability to conduct site visits before or after the approval of an H-1B petition
the authority to conduct visits at third-party worksites
the authority to deny or revoke a petition as a result of a petitioner's or third party's refusal to cooperate with or permit a site visit
Both regulations will be published for public comments and viewing on October 8. Both regulations are expected to be challenged in court.
FREE Visa Resources
Click on the buttons below in order to claim your free Visa Guide (E-1, E-2, TN, EB-5, H-1B, L-1, PERM, NIW, EB-1, O-1, E-3), sign up for our free Webinar, join our Facebook Group, or watch our videos.
Download FREE Visa Guide
Sign Up For Our Webinar
Join Our Facebook Group
Watch Our Videos
Set up a Visa or Green Card Consultation
For a dedicated one-on-one consultation with one of our lawyers, click on the button below to schedule your consultation.
Schedule a consultation
This website and blog constitutes attorney advertising. Do not consider anything in this website or blog legal advice and nothing in this website constitutes an attorney-client relationship being formed. Set up a one-hour consultation with us before acting on anything you read here. Past results are no guarantee of future results and prior results do not imply or predict future results. Each case is different and must be judged on its own merits.