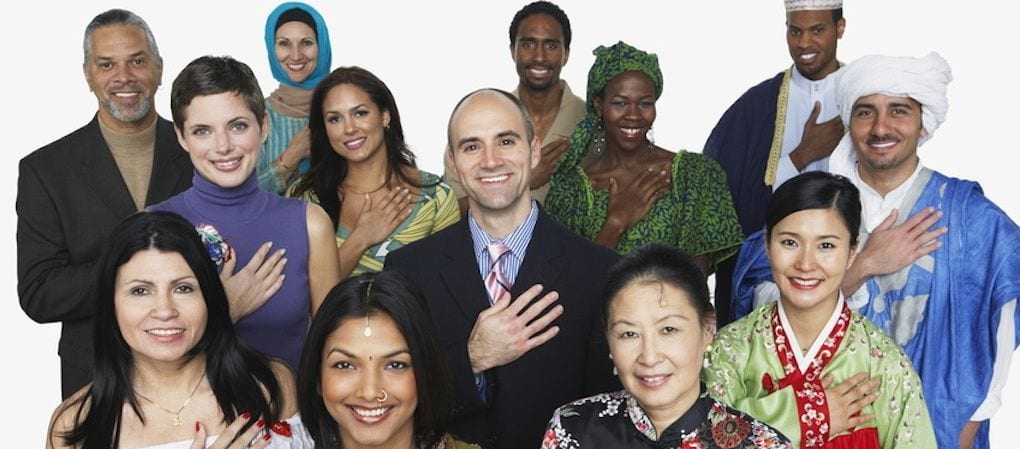 What is an L-1 visa?
An L-1 visa is a great visa for an employee or owner of a company abroad who wants to transfer to a U.S. office or open a new office in the United States. The L-Visa allows a company to transfer an executive, manager or specialized knowledge worker from one of its affiliated foreign offices to one of its offices in the United States. For these visa applications there are always two work sites involved (although not always two legal entities), as the company must be operating both abroad and in the U.S. to sponsor employees for this type of visa.
Is the L-1 Visa a good visa for transitioning to a green card?
The L-1 visa allows for dual intent, meaning it allows foreign nationals to have the intent to reside in the U.S. permanently while living in the U.S. on a nonimmigrant visa. When foreign nationals apply for L visas (or H-1B visas), they are not required to show ties to their home country as part of the visa application.  Also, if a person with an L visa or H1-B visa applies for a green card, they will still be able to travel freely with their nonimmigrant visa and an applicant will be able to renew a nonimmigrant visa even while the green card petition is outstanding.
There are time limits imposed on how long you can stay in the United States on an L-1 visa (7 years for L-1A visas and 5 years for L-1B visas), so often foreign nationals with L visas who want to live in the U.S. permanently will seek out options to allow them to apply for a green card. As L-1 visa holders are managers, executives or specialized knowledge workers, usually with advanced or professional degrees and significant skills and work experience, there are often a few green card categories available to them. Some common green card options are discussed below.
I am on an L-1 visa. What green card options are available to me?
Advanced Degree/Exceptional Ability/Professionals
One common way to obtain a green card is being sponsored by an employer in the EB2 or EB3 categories. To be eligible for these green card categories you must have a job offer and either have an advanced degree, exceptional ability, or professional degree in the field related to the job offer, or be a skilled or unskilled worker. In these categories, the employer must complete the PERM process, meaning they test the labor market by placing advertisements, interviewing applicants and then submitting a labor certification to the Department of Labor to certify that there are not any U.S. workers qualified, willing and available to perform the job. The PERM process can be quite long and somewhat uncertain, as if a qualified applicant is found, the process has to stop. Additionally, even if the labor certification is approved, there can be long waits for immigrant visas to become available, particularly for nationals of countries such as India and China.
The benefit of the green card categories described below is that they do not require a labor certification and some of them allow the applicant to self-petition, meaning you do not need a job offer.
Multinational manager or executive
The multinational manager or executive category (also called EB-1(c)) has many of the same requirements as the L-1 visa, however the requirements are heightened. To be eligible for a green card as a multinational manager or executive you must have worked for a company abroad as a manager or executive for at least one out of the 3 years preceding the application and the company abroad must have a qualifying relationship with the US company you plan to work for, meaning it must be a parent, branch, subsidiary or affiliate.
If you have been working in the U.S. for the related U.S. company on a nonimmigrant visa for over 3 years, you can still qualify for this category as long as you demonstrate that prior to transferring to the US, you worked for the company abroad for at least a year in a managerial or executive capacity. The US company must be large enough to support a managerial or executive position, meaning the company has enough employees to ensure the manager or executive is performing only high-level responsibilities, such as establishing the company's goals and policies or directing daily operations. This category requires that the foreign national have a permanent job offer, but does not require the US company to get a Labor Certification from the Department of Labor.
Extraordinary Ability
Foreign nationals who have risen to the very top of their field and can demonstrate that they have extraordinary ability in the sciences, arts, education, business, or athletics are eligible for green cards under the EB-1(a) category. For L-1A visa holders who are managers or executives, this may be a good option if they can demonstrate sustained national or international acclaim in business through evidence of one major achievement, such as winning a Pulitzer, or through showing they meet 3 out of 10 criteria, such as publishing material in major media, being a member of exclusive industry associations, making original contributions of major significance to their industry, publishing scholarly articles, etc. For this category the applicant does not need a job offer and can self-sponsor and does not need to go through a Labor Certification.
National Interest Waiver
The National Interest Waiver is part of EB-2 visa category and is available for people holding advanced degrees or for people who can prove exceptional ability, which is lesser standard than the EB-1 extraordinary ability. The EB-2 classification requires a labor certification when it is not combined with the NIW, but with the NIW, you may self-petition for EB-2 classification without a job offer.
Click here to find out more about the National Interest Waiver.
The National Interest Waiver has historically been very difficult to obtain due to a stringent and confusing analysis, however this was recently overturned and the U.S. Citizenship and Immigration Services has newly implemented a more flexible standard in adjudicating National Interest Waivers. Under this new standard the applicant must provide evidence to show that their proposed endeavor has both substantial merit and national merit; the applicant is well-positioned to advance the proposed endeavor; and on balance, it would be beneficial to the United States to waive the requirements of a job offer and thus of a labor certification. These changes make the National Interest Waiver a particularly good visa option for entrepreneurs and self-employed inventors to work in the United States, as well as individuals working in fields of particular value to U.S. interests such as national security. Despite the newly flexible standard, the applicant's work and background must still be out of the ordinary.
This website and blog constitutes attorney advertising. Do not consider anything in this website or blog legal advice and nothing in this website constitutes an attorney-client relationship being formed. Set up a one-hour consultation with us before acting on anything you read here. Past results are no guarantee of future results and prior results do not imply or predict future results. Each case is different and must be judged on its own merits.