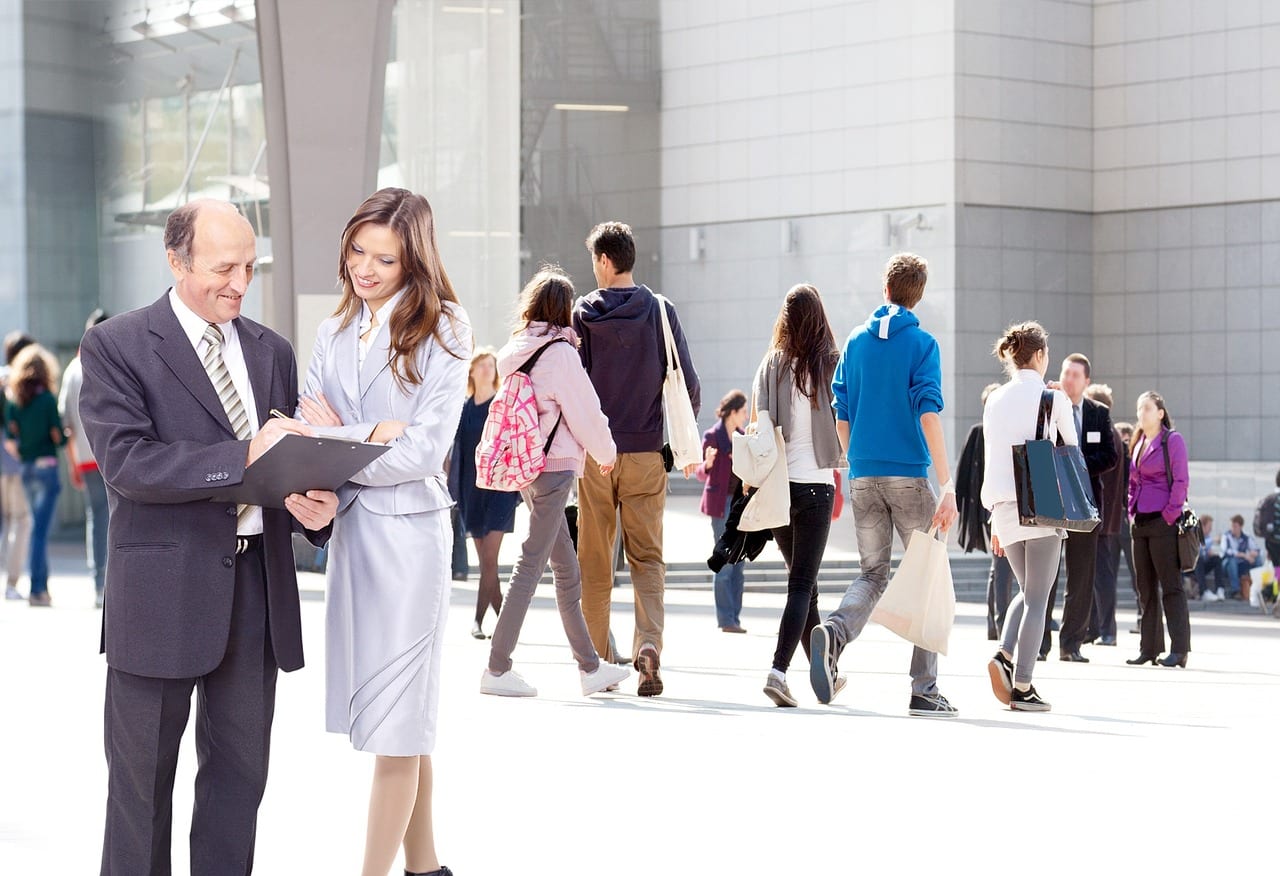 An E-2 visa is a good visa for someone who wants to start or purchase a business in the United States.  The applicant must be from one of the treaty countries, must invest money in the business, and must also ultimately hire U.S. workers.
---
A full set of the E-2 visa requirements can be found in our "E-2 Visa Requirements" article by clicking here. 
---
One of the E-2 visa requirements listed in the aforementioned article is that the U.S. entity cannot be a company that has been set up just for the benefit of the applicant and his or her family.  In short, this really translates to the idea that the U.S. entity must create U.S. jobs.  You can read more about the E-2 Visa requirement to hire U.S. workers by clicking here.
One question that often comes up when thinking about E-2 workers is whether the U.S. workers have to be full-time employees.  Like most E-2 visa questions, the answer to this question really depends as the E-2 visa Statute is not clear on this point.   The legal Statute does not mention employees but instead describes that the E-2 business cannot be set up just to support the investor, which in essence means that the E-2 entity must hire U.S. workers.  In contrast, the laws for the other investor visa, EB-5 investor visa (the million dollar green card), set forth very specific requirements that the U.S. workers must generally be full-time W-2 employees.
So what does hiring U.S. workers mean for in the context of an E-2 Visa? 
When applying for an initial E-2 visa or an E-2 visa renewal, showing that you will hire or have hired full-time employees (W-2 employees) greatly increases the probability of success of an application.   While other arrangements (eg. part-time employees and independent contractors (1099 workers) can be acceptable, they are not as helpful to an E-2 visa application as full-time employees.   You should keep in mind also that the E-2 visa application asks for limited information related to the immigration status of the workers in the U.S. entity, so whether or not the E-2 worker has a green card or is a citizen could make a difference.
Another factor that significantly impacts where a U.S. worker or workers falls on the helpfulness to an E-2 visa spectrum is the number of workers hired and the business generally.  Once you hit 3 full-time workers for example, it would not really matter if your remaining employees were full-time, part-time or independent contractors. In contrast, if you only have one worker when you try to renew your E-2 visa application, then a full-time U.S. citizen employee would put an applicant in the strongest position.
We have created a table below that describes each of the different E-2 worker options with some commentary.
E-2 Visa U.S. Worker Options and the Relative Benefit to the E-2 Visa Application
| | | |
| --- | --- | --- |
| Type | Rating in terms of relative benefit to E-2 visa application (High, Medium, Low) | Comments |
| Full-Time W-2 Employee – Green Card Holder or Citizen | High | Full-Time W-2 employees that are U.S. citizens are at one end of the spectrum in terms of the most effective type of worker for an E-2 visa application. |
| Full-Time W-2 Employee – Non Immigrant Visa | Med – High | Hiring a full-time employee that has a non-immigrant visa is not as beneficial as hiring a green card holder or citizen but it is still very beneficial.  The forms require that you separate out non green card holders/citizens so it is evident when the person is not a green card holder or citizen.  If the employee is an E-2 visa employee, this employee does not help the application. |
| Part-Time W-2 Employee | Medium | Part-time employees are fine if you have a larger number so that you can group them together to make up full-time equivalents.  In addition, if part-time employees are hired along with full-time employees or the position lends itself to part-time the positions can be helpful.  In every scenario, part-time employees are better than not having employees.  Finally, some E-2 businesses lend themselves to hiring part-time workers and this is completely acceptable (eg. yoga studio, guide, etc.) |
| Intern Employee  W-2 | Low | While an intern is better than not hiring anyone, the government is really looking for more permanent positions. |
| Independent Contractor (1099 Workers) | Low-Medium | For E-2 visa applications, W-2 employees are always better than independent contractors.  While an independent contractor is better than nothing, the non-permanent nature of the independent contractor relationship lessens their beneficial impact on an E-2 application.  This is especially the case if the independent contractor is part-time and/or the commitment to the U.S. entity is of a short duration. |
---
RELATED CONTENT
This website and blog constitutes attorney advertising. Do not consider anything in this website or blog legal advice and nothing in this website constitutes an attorney-client relationship being formed. Set up a one-hour consultation with us before acting on anything you read here. Past results are no guarantee of future results and prior results do not imply or predict future results. Each case is different and must be judged on its own merits.