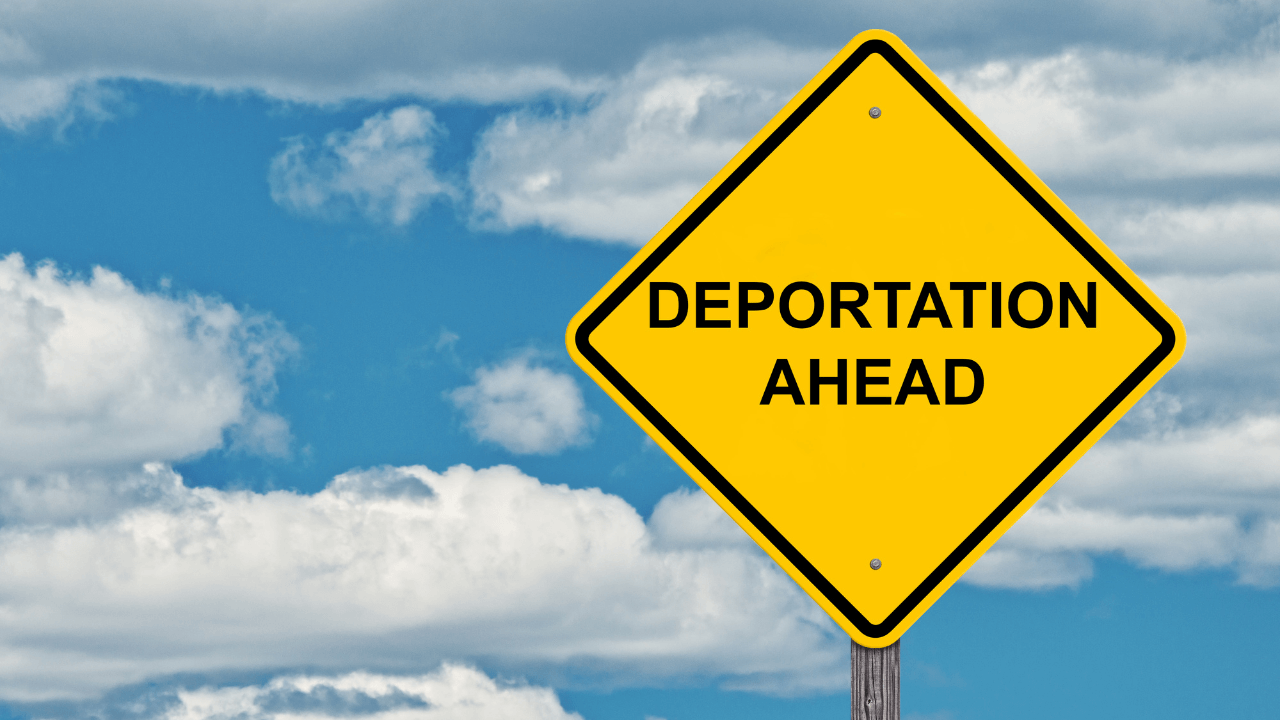 Qualifying for adjustment of status
Keep in mind that not all noncitizens facing deportation/removal cases will qualify for a green card or even if eligible for a green card qualify for a green card through the adjustment of status process. Adjustment of Status should be viewed as a somewhat special method to apply for a green card where certain criteria must be met. A noncitizen can qualify for adjustment of status either by being present in the United States under a lawful immigration status at the time of applying for the green card; having the petitioner for the green card be an immediate relative and demonstrating that the green card beneficiary entered the United States through a lawful admission and finally by having an immigrant petition filed for the green card beneficiary before the sunset date of either January 14, 1998 or if after the January sunset date, having the petition for the green card filed before April 30, 2001 while also demonstrating physical presence in the United States for the green card beneficiary on or around December 21, 2000. You can read more about the adjustment of status process here.
In normal scenarios, a green card beneficiary files a form I-485, application to register permanent residence alone if there is already an approved I-130 or I-140 petition or in conjunction with the I-130 or I-140 petition. Note that two important requirements must be met in order to file the I-485. First, the beneficiary must meet one of the above noted requirements for adjustment of status and two, there must be a green card available to the beneficiary at time of filing the I-485. Green cards are only immediately available for relatives considered immediate relatives who are comprised of U.S. Citizen parents petitioning for their children who are unmarried and under 21 years of age; U.S. Citizen sons or daughters 21 years of age or older petitioning for their parents and U.S. Citizen spouses. Otherwise, all other family members eligible to petition for a green card, or employers eligible for applying for a green card are subject to yearly caps which create a wait list that the beneficiary must wait in line for before the turn in line occurs allowing for filing of the form I-485. You can review our discussion on this wait list also known as the priority date and how the priority date is affected by the visa bulletin here.
How adjustment of status may impact a deportation/removal case
It is therefore critical in order to reach the goal of the green card, that the beneficiary qualify for adjustment of status and that the green card is currently available. Otherwise, an immigration judge will not entertain the I-485 and will not grant time for any of the qualifying criteria to qualify for adjustment of status to occur. The only part of the process that an immigration judge will give some time to process is in the filing of the family-based immigrant petition, form I-130 to be processed by the immigration service, or the United States Citizenship and Immigration Service, "USCIS".
An immigration judge will not grant an unlimited amount of time to allow processing of the petition. It should also be noted that the judge cannot process the I-130, only USCIS can, but a judge can process the form I-485 which is essentially the final adjudication of the green card process. However, in order for a judge to grant the I-485, the I-130 must be approved which is why the judge will allow for some time for the processing of the I-130 petition. To get this time from the judge, the beneficiary, must convince the judge that he qualifies for the green card through the adjustment of status process. Therefore, the beneficiary must provide documentation and explanation that he qualifies based on his legal admission into the U.S., a prior petition before one of the sunset dates, or somehow the noncitizen is present in the United States in a lawful immigration status. If the judge is convinced, the judge may proceed to grant continuances for a few months to a year or two to allow USCIS to process the I-130. The judge may even entertain motions to either suspend the case, known as administrative closure until the I-130 is approved or denied or perhaps even outright fully terminate the deportation case, to allow the beneficiary to apply for the I-485 through USCIS. In most cases, a judge will require an agreement with the government to administratively close or terminate the case to accommodate either option. Administrative or termination may be a viable option for noncitizens who have resided for years in the United States, have little criminal history and have relatives such as a spouse, children or parents who are U.S. Citizens or legal permanent residents.
Issues that can derail an adjustment of status case
Other than a priority date not being current yet, other issues that can cause an adjustment of status case to fail include, insufficient proof that the beneficiary qualifies for adjustment of status such as insufficient proof of a lawful admission. This may occur most often in cases where the beneficiary entered through a land crossing and was waived into the United States by a border agent without documentation in a passport or computer system of the admission.
The beneficiary has committed a criminal offense that has no waiver available, or the beneficiary committed a criminal offense where there is a waiver, but no qualifying relative for the waiver. We will discuss criminal offenses that are waivable in a future article, but for now know that there are certain convictions that disqualify a noncitizen from a green card but may qualify for a waiver. You can read or discussion on crimes that disqualify a noncitizen from a green card here. If the conviction disqualifies the beneficiary from the green card and there is no waiver available will mean that the beneficiary will not qualify for the green card.
Either the I-130 or I-140 immigrant petition is not approved. In the employer context, it will be very difficult to qualify for adjustment of status because to have the I-140 approved will require an additional prolonged period of applying for what is known as a labor certification before the Department of Labor. Although not impossible, it is unlikely an immigration judge will grant sufficient time for the labor certification to be processed and approved and then also time for the I-140 to be processed and approved.
With respect to the family based I-130, the issue is most often scene in spousal-based petitions where the couple has not yet married by the time the beneficiary is placed in deportation/removal proceedings. In this scenario, a marriage that then occurs after commencement of the deportation/removal case, will be subject to a heightened level of scrutiny by USCIS because the marriage will be suspected of happening in order to assist the noncitizen beneficiary to apply for the green card to circumvent the deportation/immigration case. This situation does not lead to an automatic denial, but cases where the relationship existed for less than a year with no children and little to no shared financial benefits or obligations will struggle to have the I-130 approved.
Regardless, the reason for being in a deportation/removal case, it is crucial to have your case reviewed to determine whether adjustment of status is a viable way to defend your case or to see if there are other options to defend your case.
FREE Visa Resources
Click on the buttons below in order to claim your free Visa Guide (E-1, E-2, TN, EB-5, H-1B, L-1, PERM, NIW, EB-1, O-1, E-3), sign up for our free Webinar, join our Facebook Group, or watch our videos.
Download FREE Visa Guide
Sign Up For Our Webinar
Join Our Facebook Group
Watch Our Videos
Set up a Visa or Green Card Consultation
For a dedicated one-on-one consultation with one of our lawyers, click on the button below to schedule your consultation.
Schedule a consultation
This website and blog constitutes attorney advertising. Do not consider anything in this website or blog legal advice and nothing in this website constitutes an attorney-client relationship being formed. Set up a one-hour consultation with us before acting on anything you read here. Past results are no guarantee of future results and prior results do not imply or predict future results. Each case is different and must be judged on its own merits.