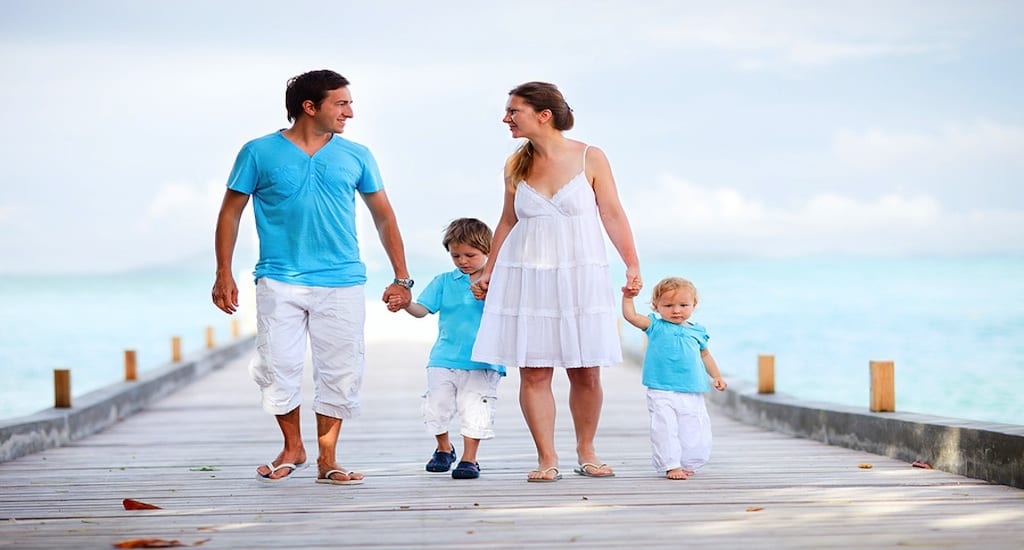 Yo tengo tengo mi Green Card, ¿puedo patrocinar a mis familiares para Green Cards?
Si, como portador de green card y un residente permanente legal en los Estados Unidos usted es elegible para patrocinar a ciertos familiares. Usted puede tramitar una Petición Para un Pariente Extranjero I-130. En esta petición usted tendría que presentar pruebas de que usted es un residente permanente legal y prueba de la relación con su familiar (certificado de matrimonio y/o de nacimiento). Una vez que reciba la Notificación de Aprobación de la I-130, su familiar va a ser asignado una Fecha de Prioridad. Luego, usted debería chequear el Boletin de Visas más reciente (actualizado mensualmente), el cual le dice aproximadamente cuándo una visa de inmigrante estará disponible para su familiar.
Hay dos categorías de Preferencia para los portadores de green cards patrocinando a familiares: Segunda Preferencia (2A) para cónyuges e hijos/as solteros menores de 21 años y Segunda Preferencia (2B) para adultos solteros hijos/as (mayores de 21 años). El Boletin de Visa enumera las fechas para cada categoría de Preferencia. Si la Fecha de Prioridad de su familiar es anterior a la fecha listada en su categoría de Preferencia, pueden aplicar para la visa de inmigrante. Si su familiar esta en los Estados Unidos, entonces debe tramitar una Aplicación para Registrar la Residencia Permanente I-485, o Ajustar su Estatus con USCIS. Si su familiar esta afuera de los Estados Unidos debe mandar la petición al Centro Nacional de Visas (NVC) del Departamento de Estado y el NVC le mandará la petición al consulado de los E.E.U.U. en el exterior para el procesamiento consular.
¿Cuánto tardará?
Desafortunadamente, la repuesta es una que los abogados dicen mucho: depende. Los tiempos de procesamiento varían dependiendo de los distintos Centros de Servicio y Oficinas Locales. Los tiempos de procesamiento estas cambiando constantemente, dependiendo de cuán ocupadas están las oficinas. Algunos de los Centros de Servicio procesan la I-130 en 5 meses, mientras que otros se toman mucho tiempo más. Usted puede chequear el website de USCIS para obtener una idea del tiempo de procesamiento actual de la I-130. Adicionalmente, una vez que la I-130 es aprobada, casi con certeza va a haber una espera (a veces de años) antes de que la visa le sea otorgada a su familiar. También hay ciertos países (China, India, Méjico y Filipinas) que tienen límites por país, lo que puede causar tiempos de espera todavía más largos.
El Boletin de Visas tuvo algunos cambios recientemente y ahora contiene dos graficos. Un grafico, titulado "Aplicación para Fechas de Accion Final" enumera las fechas en que los solicitantes que quieren cambiar su estatus en los E.E.U.U. pueden tramitar la aplicación de ajuste con USCIS. Si USCIS considera que hay mas visas disponibles, los solicitantes para el ajuste de estatus pueden usar las fechas en el segundo grafico para determinar si pueden tramitar su aplicación. USCIS revisa el numero de visas disponible cada mes y publica qué gráfico los solicitantes deben usar en su website.
El segundo gráfico es titulado "Fechas para Tramitar Aplicaciones" y enumera las fechas en las que los solicitantes pueden aplicar para sus green cards mediante el procesamiento consular. Los solicitantes de ajuste de estatus también pueden usar este gráfico cuando USCIS concluye que hay visas para inmigrantes disponibles. Cuando vea el Boletin de Visas, determine qué gráfico debe usar y luego busque la fecha que le corresponde a la categoría otorgada a la categoría de Preferencia de su familiar. Su familiar va a tener que esperar hasta que su Fecha de Prioridad sea anterior a la fecha listada en su categoría para tramitar la aplicación para convertirse en un residente permanente legal. Por ejemplo, en diciembre de 2015, USCIS dijo que los solicitantes de ajuste de estatus podían usar el gráfico de las "Fechas para Tramitar Aplicaciones". El Boletin de Visa para diciembre de 2015 dice que Segunda Preferencia (F2B – hijos adultos soltera de portadores de green cards) tienen como fecha limite el 1 de julio de 2010. Esto significa que los familiares en esta categoría con una Fecha de Prioridad anterior al 1 de julio de 2010 pueden tramitar sus aplicaciones para convertirse en residentes permanentes legales mediante el procesamiento consular o el ajuste de estatus.
Una manera de acelerar significantemente el proceso para obtener green cards para su familia es que usted (el portador de la green card) se naturalice y se convierta en ciudadanos de los E.E.U.U. Las visas están disponibles de inmediato para los parientes inmediatos de ciudadanos de los E.E.U.U., lo que significa que estos parientes no tienen que esperar para tramitar su aplicación para una green card. Los parientes inmediatos, incluyen conyuges, hijos/as solteros menores de 21 años, y padres.
Si usted es portador de una green card y esta planeando patrocinar a un familiar o aplicar para la ciudadanía, es importante que hable con un abogado de inmigración quien pueda responder sus preguntas sobre la eligibilidad y los requisitos de patrocinio y naturalización.
---
CONTENIDO RELACIONADO:
FREE Visa Resources
Click on the buttons below in order to claim your free Visa Guide (E-1, E-2, TN, EB-5, H1-B, L-1, PERM, NIW, EB-1, O-1, E-3), sign up for our free Webinar, join our Facebook Group, or watch our videos.
Download FREE Visa Guide
Sign Up For Our Webinar
Join Our Facebook Group
Watch Our Videos
Set up a Visa or Green Card Consultation
For a dedicated one-on-one consultation with one of our lawyers, click on the button below to schedule your consultation.
Schedule a consultation
This website and blog constitutes attorney advertising. Do not consider anything in this website or blog legal advice and nothing in this website constitutes an attorney-client relationship being formed. Set up a one-hour consultation with us before acting on anything you read here. Past results are no guarantee of future results and prior results do not imply or predict future results. Each case is different and must be judged on its own merits.