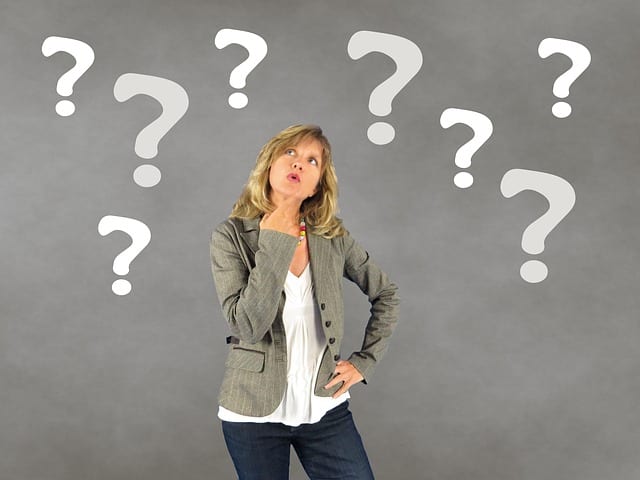 Con frecuencia nos sorprendemos con el número de potenciales clientes que nos contactan luego de haber tenido experiencias horribles con sus abogados de inmigración. Estas experiencias incluyen incompetencia, negligencia, apatía, tarifas exageradas y hasta fraude. Debido a los intereses en juego a la hora de buscar ayuda con inmigración, un mal abogado puede ser trágico para el solicitante. Entonces, ¿cómo selecciona un buen abogado de inmigración? Aquí le damos algunos consejos básicos que puede considerar al momento de elegir un abogado de inmigración. Recuerde que un buen abogado o estudio jurídico puede hacer una gran diferencia, y la idea es evaluar a dicho abogado en su totalidad antes de contratarlo.
Controle si el abogado es realmente un abogado y si ha conservado el prestigio profesional requerido por el Colegio de Abogados
Vea nuestro artículo sobre los fraudes y estafas migratorias más comunes. La mayoría de los colegios de abogados revelan públicamente quiénes son miembros de dicho Colegio y los abogados que han sido sancionados. Como regla general, si el abogado ha sido disciplinado por el Colegio de Abogados al que pertenece, debería considerar buscar otro abogado. Hemos tenido clientes quienes tuvieron abogados con varias reprimendas públicas sin haberse ni enterado. En algún casos, los abogados hasta habían sido expulsados por el Colegio de Abogados pero de todas formas se seguía presentando como abogado. El fraude de "notarios" o "escribanos" también es muy frecuente.
Controle que el abogado sea miembro de la Asociación Americana de Abogados de Inmigración (American Immigration Lawyers Association – AILA)
AILA es la asociación de abogados de inmigración que ha sido creada para promover la justicia, promover la filosofía de leyes y políticas migratorias justas y razonables, avanzar la calidad del derecho migratorio, y mejorar el desarrollo profesional de sus miembros. El grupo tiene más de 12.000 miembros y provee permanentemente entrenamientos de formación profesional para abogados de inmigración. La mayoría de los abogados y estudios jurídicos de inmigración son miembros de AILA, y si un abogado o estudio no lo es, esto le puede dar una indicación de que dicho estudio o abogado no tiene un enfoque primario en derecho migratorio.
Google, Google, Google
Debe realizar aunque sea una simple búsqueda en Google sobre el abogado o el estudio. Use palabras claves como "evaluaciones", "criticas negativas", "quejas", "testimonios." A menudo puede encontrar bastante información útil a raíz de una simple búsqueda en Google. Debería también tomar en cuenta la falta de presencia del abogado o estudio en internet.  Si el abogado o estudio no aparece en internet, puede ser un signo de que no tienen muchos clientes o que el estudio se concentra regionalmente.
Controle las evaluaciones del abogado y del estudio y controle si el estudio es miembro del "Better Business Bureau"
Hay varios sitios web donde puede ver evaluaciones de abogados y estudios. Uno de los más prominentes es AVVO. Usted puede ver un calificación perfecta de Scott Legal, P.C. basada en 37 evaluaciones aquí. También puede ver evaluaciones en Google, Yelp, y otras organizaciones. Puede también chequear si un estudio es miembro del Better Business Bureau. El link a su sitio web se encuentra haciendo click aquí. También puede buscar si el abogado ha sido seleccionado como un Super Lawyer.
Pregunte sobre el desempeño del estudio y los casos migratorios en los que ha trabajado
Algunos abogados no tienen problema en tomar casos que no están dentro de su área de especialización y usan a los clientes como conejillos de Indias. Si está aplicando para una visa E-2, por ejemplo, pregúntele al abogado cuántas visas E-2 ha procesado y obtenga esa información por escrito. Puede también preguntar cuántas de esas visas han sido aprobadas. Inmigración es un amplio terreno, por ende, asegúrese de contratar a un abogado que tenga experiencia extensiva en el área que usted esta buscando.
Considere más que solo el precio
Todo lo que le podemos decir al respecto de esto es que generalmente usted recibe lo que paga. Muchos abogados de inmigración prometen tarifas extremadamente bajas, y hemos tomado casos en los que los clientes han recibido servicios de muy mala calidad con resultados negativos. No significa que esto pase siempre, pero es algo que debe considerar cuidadosamente.
Siga a su instinto
Si usted siente algo raro, debería escuchar a su instinto. Esto tiene que ver mucho con la personalidad pero también con agresivas tácticas de venta. Con inmigración, algunos puede prometerle el mundo cuando el solicitante no tiene otro remedio. El viejo dicho de "Si suena demasiado bueno como para ser cierto, generalmente no es ni bueno ni cierto" aplica en estos casos la mayoría de las veces. Además, si un abogado no es receptivo, o es cortado con usted antes de que usted lo contrate, puede simplemente imaginarse que una vez que lo contrate y ya haya cogido su dinero esto va a ser igual o peor.
CONTENIDO RELACIONADO:
FREE Visa Resources
Click on the buttons below in order to claim your free Visa Guide (E-1, E-2, TN, EB-5, H-1B, L-1, PERM, NIW, EB-1, O-1, E-3), sign up for our free Webinar, join our Facebook Group, or watch our videos.
Download FREE Visa Guide
Sign Up For Our Webinar
Join Our Facebook Group
Watch Our Videos
Set up a Visa or Green Card Consultation
For a dedicated one-on-one consultation with one of our lawyers, click on the button below to schedule your consultation.
Schedule a consultation
This website and blog constitutes attorney advertising. Do not consider anything in this website or blog legal advice and nothing in this website constitutes an attorney-client relationship being formed. Set up a one-hour consultation with us before acting on anything you read here. Past results are no guarantee of future results and prior results do not imply or predict future results. Each case is different and must be judged on its own merits.