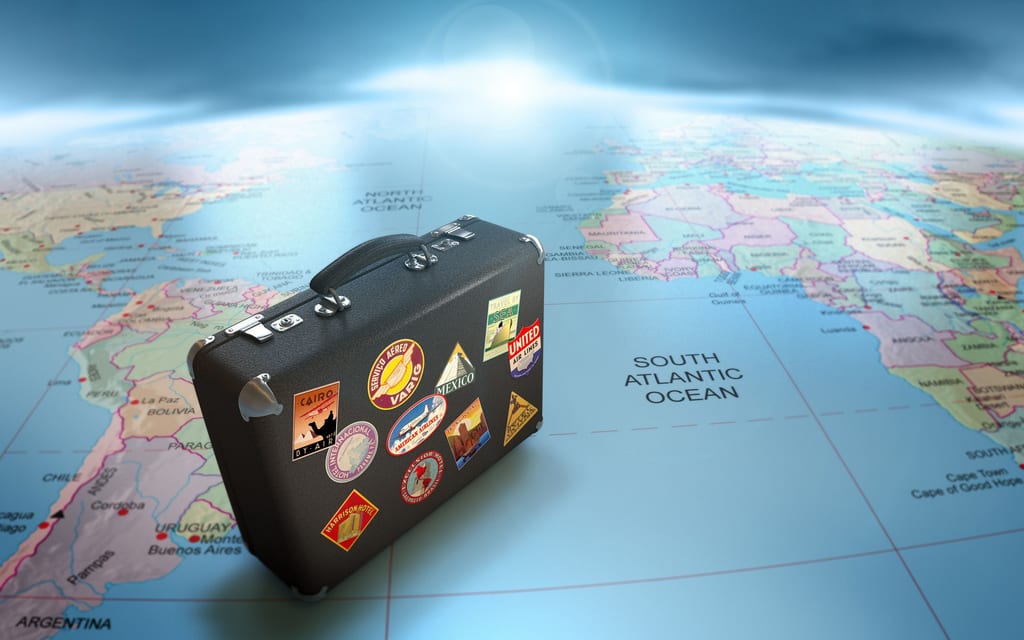 E-2 visas are available to nationals of certain countries who invest, start or buy U.S. businesses that will ultimately hire U.S. workers. You can find out more about E-2 visas by clicking here.  Given the long EB-5 waits for nationals from China and Vietnam (see more about this by clicking here) and the lack of availability of an E-2 visa for nationals of certain countries (see a list of all countries eligible by clicking here), some applicants are looking for other options.
What if you are not a citizen of an E-2 treaty country? Grenada may be an Option for an E-2 visa.
Unlike the immigrant visas, treaty country eligibility is determined by nationality (your passport), not country of birth. As long as you hold citizenship and have a passport from a country that is a treaty country, you are eligible to apply for the visa regardless of where you were born.
As such, if you have the funds and are not from a Treaty country, the easiest way to obtain citizenship from a treaty country is investment into Grenada.
Grenada an E-2 Visa Treaty Country – Grenada E-2 Investment Program
Grenada is a beautiful country located in the Caribbean, and it has been a treaty country with the United States since 1989. E-2 visa reciprocity for Grenada is 5 years, the longest that it can be issued for and the visa can be renewed indefinitely. You can apply for citizenship in Grenada for your entire immediate family or only one parent, as only the E-2 visa primary investor has to hold citizenship from an eligible treaty country. That is, if for example one parent gets citizenship from Grenada and then the entire family (spouse and children under 21) can get an E-2 visa.  Grenada also allows dual citizenship, so you may not have to give up your original citizenship to apply. (You should check the rules of your home country also)
There are no residency requirements to maintain Grenada citizenship, and applicants do not have to live in the country at any point before or after obtaining citizenship. It is recommended that the applicant visit the country after obtaining citizenship, but long-term residency is not required. Passports can be continuously renewed in perpetuity.
There are two ways to obtain citizenship in Grenada thereby allowing an applicant to obtain an E-2 visa from Grenada:
National Transformation Fund Donation
The first option is to make a donation. The required contribution amount for a single individual is $150,000 USD, families of 2 to 4 people have to contribute $200,000, and there is an additional $25,000 for each individual above 4. The application and processing fees start at $8,000 and go up depending on the number of applicants. The funds contributed to the donation option are not returned unless the application for citizenship is denied.
Real Estate Purchase
The second option is to purchase real estate. The required purchase price for all numbers of applicants is $350,000. The application and processing fees start at $58,000 and go up depending on the number of applicants. Although this option costs more, the real estate that is purchased will be your asset and sale at some future point is an option.
Grenada Citizenship processing times
The processing time is around 3 to 4 months but at times this may take longer due to security clearance issues.
I now have a passport from Grenada, how do I apply for an E-2 visa?
Grenada interviews are completed at the U.S. Embassy in Bridgetown, Barbados. The Barbados Embassy is responsible for all applicants from Barbados, the Eastern Caribbean, and the OECS. Applications can also be submitted to a consulate in another country, but not all consulates allow third party nationals to apply. You should consult your lawyer before making plans to attend the interview at a different consulate.  You can find out more about the E-2 Visa requirements by clicking here.
E-2 visa documents will have to be submitted to the consulate before attending an interview at a U.S. consulate. For details of what types of businesses can be used to apply for an E-2 visa, please contact us to set up a consultation.
This summary is a brief summary of our understanding of some of the rules for citizenship in Grenada. You should seek the assistance of a qualified lawyer from Grenada or other support should you decide to engage in one of these programs and/or obtain citizenship in Grenada. Scott Legal practices immigration law in the U.S. only.
FREE Visa Resources
Click on the buttons below in order to claim your free Visa Guide (E-1, E-2, TN, EB-5, H1-B, L-1, PERM, NIW, EB-1, O-1, E-3), sign up for our free Webinar, join our Facebook Group, or watch our videos.
Download FREE Visa Guide
Sign Up For Our Webinar
Join Our Facebook Group
Watch Our Videos
Set up a Visa or Green Card Consultation
For a dedicated one-on-one consultation with one of our lawyers, click on the button below to schedule your consultation.
Schedule a consultation
This website and blog constitutes attorney advertising. Do not consider anything in this website or blog legal advice and nothing in this website constitutes an attorney-client relationship being formed. Set up a one-hour consultation with us before acting on anything you read here. Past results are no guarantee of future results and prior results do not imply or predict future results. Each case is different and must be judged on its own merits.