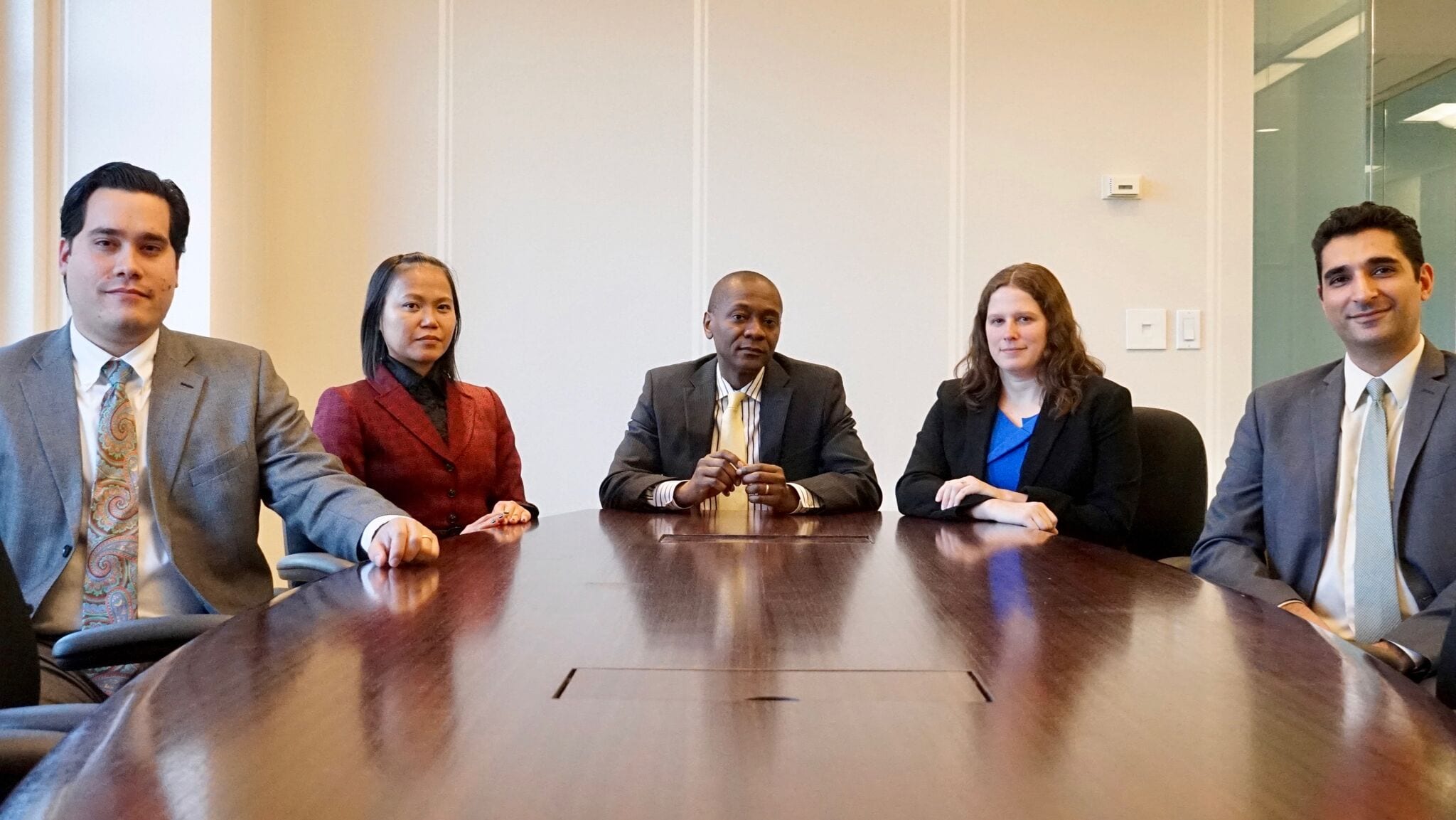 What is an E-2 Visa?
An E-2 visa is a perfect visa for an individual or company who wants to start or purchase a business in the United States. In order to obtain the visa, the applicant must invest in a business in the United States, be a national of a treaty country and ultimately hire U.S. workers.
---
A full list of the visa requirements can be obtained by clicking here.
---
What is an EB-5 Immigrant Investor Visa?
The EB-5 Immigrant Investor program allows individuals who meet certain criteria to obtain a green card. There are 5 main criteria to get an EB-5 Visa and they are as follows:
You must invest or be actively in the process of investing either $1,050,000 in a city settings, or US $800,000 in rural settings or a setting that experiences higher unemployment;
You must show that the funds come from a legitimate source;
The entire amount of the investment must be active or at risk (this means that you cannot just be thinking about buying a business and you have to put capital up that could be lost)
You must make the investment in a "new" or "existing business enterprise" (this allows you to create your own business or buy one); and
You must demonstrate that the investment results in the creation of ten full time jobs. If the company you are buying has lost money for the last 2 years you may also be able to count the existing jobs that you are saving towards the 10 full time jobs.
Does the E-2 Visa provide a path to a green card?
Many of our clients ask if the E-2 visa provides a path to a green card. The E-2 visa is a nonimmigrant visa and while there is no direct path from the E-2 visa to a green card, if you are in the U.S. on an E-2 visa and a green card category becomes available, you can apply for it. One thing to consider is that the E-2 visa does not allow for dual intent, so once you apply for a green card, it may be difficult to renew the E-2 visa or reenter the U.S. if you leave.
Can I invest in my E-2 company and use that investment to get a green card through the EB-5 program?
Another common question is whether it is possible to use an E-2 company to qualify for the EB-5 visa. The short answer is yes.  Transitioning to an EB-5 visa is possible, as long as the applicant meets all the requirements to qualify for the EB-5, including investing $800,000 or $1,050,000, showing a legitimate source and trail of funds and creating 10 full-time jobs. A few key points to keep in mind:
The source and trail of funds requirement is very stringent for the EB-5 visa and significantly more stringent than the E-2 source of funds requirement. As such, if you are planning to use your E-2 investment to qualify for the EB-5 visa, it is important to plan ahead to ensure you have all the proper documentation in place. This is especially the case if you plan to show continual investment over time (perhaps years) in order to reach the $1,050,000 investment amount.
The initial investment that you made in the E-2 business can count towards the EB-5 investment amount and you can also include other personal funds invested in the business towards this amount.
Money spent on equipment, salaries or any other expenditure that was derived from company revenue cannot be counted towards the investment amount.
If you are interested in the EB-5 visa and your strategy is to show investment over time, you should document every step of that process to prove that the money came from activities where the money can be counted towards the investment amount. For example, if you pay yourself a high salary or dividends, pay taxes on that money and then reinvest those funds back into the business as cash, or buy equipment and/or inventory you can include those funds as part of the investment. Although the corporate distribution requires you to pay taxes on the income, it will ensure that you meets the evidentiary requirements.
Unfortunately if you do not take a salary or dividends and just leave the company's earnings as retained earnings, this money will not be considered "investment" for EB-5 purposes.
Transition from an E-2 visa to an EB-5 visa requires careful planning and guidance and in some cases we start planning for the transition well before the applicant is ready to file the paper work.  We would be happy to assess your E-2 business to see if it is or can be EB-5 eligible.
RELATED CONTENT:
FREE Visa Resources
Click on the buttons below in order to claim your free Visa Guide (E-1, E-2, TN, EB-5, H1-B, L-1, PERM, NIW, EB-1, O-1, E-3), sign up for our free Webinar, join our Facebook Group, or watch our videos.
Download FREE Visa Guide
Sign Up For Our Webinar
Join Our Facebook Group
Watch Our Videos
Set up a Visa or Green Card Consultation
For a dedicated one-on-one consultation with one of our lawyers, click on the button below to schedule your consultation.
Schedule a consultation
This website and blog constitutes attorney advertising. Do not consider anything in this website or blog legal advice and nothing in this website constitutes an attorney-client relationship being formed. Set up a one-hour consultation with us before acting on anything you read here. Past results are no guarantee of future results and prior results do not imply or predict future results. Each case is different and must be judged on its own merits.