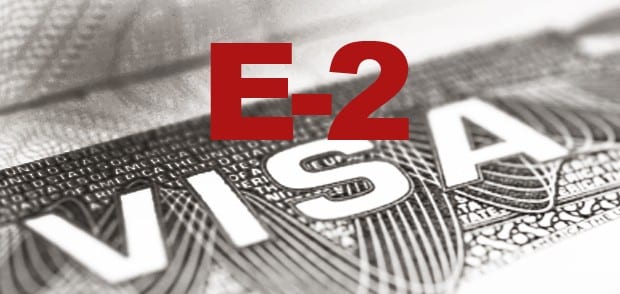 Many of our clients and potential clients are curious to know whether the U.S. Consulates abroad are currently open and whether the Consulates are currently processing E-2 visa applications and scheduling E-2 visa interviews. The question we often get from our clients is: How long after the E-2 petition is submitted can I expect to have an E-2 interview? Below, we have described some of our recent experiences with certain U.S. Consulates abroad:
U.S. Consulate in Toronto
The U.S. Consulate in Toronto is currently accepting E-2 visa applications, but the Consulate is not scheduling interviews for a close future. We have submitted several E-2 visa applications to the Consulate in Toronto in the last couple of weeks, but our clients have been only able to schedule an appointment for August 2021 (no sooner appointments are currently available). Many Consulates had similar procedure in place in spring 2020 (rather than opening earlier appointments and then having to reschedule the appointments multiple times based on the always changing Covid situation, the Consulate just opened appointments far in the future, and once the situation got better, the Consulate slowly started to add new appointments). Therefore, if you are only able to schedule an appointment which is several months from now, we would recommend checking the scheduling system on a regular basis as earlier appointments may open up.
U.S. Consulate in Switzerland
The website of the Consulate in Switzerland currently indicates that the Consulate is offering limited services only. We recently submitted two E-2 visa petitions in Switzerland, and both cases got E-2 interview appointment within 2-3 months after submitting E-2 visa application. In the current situation, this is definitely one of the faster Consulates.
U.S. Consulate in London
The U.S. Consulate in London is currently offering emergency appointments only and is not conducting routine visa interview appointments. You can still submit your visa petition to the Consulate, but you will currently not be able to schedule a routine visa interview appointment.
U.S. Consulate in Italy
The U.S. Consulate in Italy has still not resumed all routine visa services at this time. However, we submitted an E-2 investor petition to the Consulate in Rome in August 2020, and the client was able to schedule an E-2 interview appointment for April 2021.
U.S Consulate in Turkey
The U.S. Consulate in Turkey is currently not accepting E-2 visa applications & therefore also not scheduling and conducting E-2 visa appointments.
Are the U.S. Consulates accepting National Interest Exception applications?
Yes. The U.S. Consulates in the Schengen countries and the UK and Ireland are still accepting and adjudicating National Interest Exception applications. However, you should check the website of the particular Consulate where you are planning to apply for the NIE or reach out to a particular Consulate to see what's the timeline for adjudicating these applications
Can I apply for an E-2 visa in a country I am not a national of?
In the past, many Consulates were accepting E-2 visa applications from third country nationals. Due to Covid-19 and the substantial backlogs many Consulates are facing, some Consulates are currently limiting their services only to nationals/permanent residents of the country where the Consulate is located at.
You would need to check the website of the particular Consulate or email the Consulate where you want to apply at to see if they are currently accepting applications of third country nationals.
Another thing to keep in mind is that even if a Consulate in a third country accepts your application, you will still need to check whether you are currently able to enter that country and attend your visa appointment. Many countries limit the entry of foreign nationals (some countries closed their borders completely, and other countries have additional requirements you would need to meet such as self-quarantine, showing a negative Covid-test etc.).
Please also keep in mind that the fact whether the Consulate is open or not and to what extent the Consulate is offering routine visa services (or emergency services only) will depend on the situation in that particular country (are Covid cases rising/declining? Is the country/the city where the Consulate is located under lockdown?). In late summer 2020/fall 2020, many Consulates started conducting routine visa interviews again as the Covid cases were declining and many of our E-2 clients got their E-2 visa approved. However, once the Covid cases started rising again (and also given the new strain of virus), many countries/cities went into lockdown, and the Consulates again limited their operations. Therefore, you will need to monitor the situation in the country where you are applying for an E-2 visa closely for any updates.
If you already hold a valid visa or you have a valid ESTA, you can qualify for a National Interest Exception.
This website and blog constitutes attorney advertising. Do not consider anything in this website or blog legal advice and nothing in this website constitutes an attorney-client relationship being formed. Set up a one-hour consultation with us before acting on anything you read here. Past results are no guarantee of future results and prior results do not imply or predict future results. Each case is different and must be judged on its own merits.