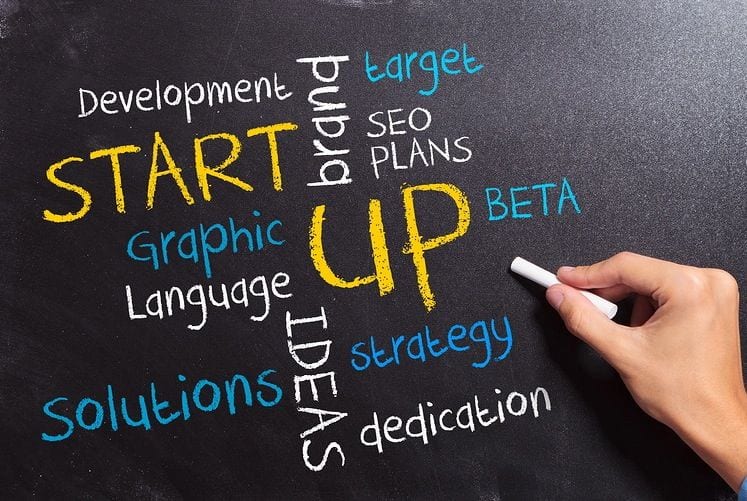 On January 17, 2017, the Department of Homeland Security published the Final Rule on the International Entrepreneur Parole Program, which established USCIS's authority to grant parole status under the International Entrepreneur Rule ("IER"). Parole status is similar to having a visa and gives someone the benefit of living and working in the U.S.  Under IER, USCIS was granted discretion to grant parole status to international entrepreneurs who can demonstrate that they would provide a significant public benefit to the U.S.
Specifically, entrepreneurs applying for parole under this rule must demonstrate that they: (1) Possess a substantial ownership interest in a start-up entity created within the past five years in the United States that has substantial potential for rapid growth and job creation, (2) Have a central and active role in the start-up entity such that they are well-positioned to substantially assist with the growth and success of the business, and (3) Will provide a significant public benefit to the United States by showing that the start-up entity has received a significant investment of capital from certain qualified U.S. investors with established records of successful investments, significant awards or grants for economic development, research and development, or job creation from federal, state, or local government entities, or they partially meet either or both of the previous two requirements and provide additional reliable and compelling evidence of the start-up entity's substantial potential for rapid growth and job creation.
On May 29, 2018, the Department of Homeland Security published the Proposed Rules that contemplate the termination of the International Entrepreneur Rule. The Trump Administration has expressed its desire to terminate the IER, and it is expected that the program will be cancelled later this year. Despite this, there are several alternative immigration options to IER available to some entrepreneurs seeking to live and work in the United States. The eligibility for the immigration benefits listed below depend on several factors, including an applicant's nationality, immigration history, and education.
E-2 Visa
Certain individuals who are nationals of treaty countries may qualify for an E-2 investor visa. The E-2 visa classification is available to certain foreign nationals who wish to live in the U.S. to develop and direct the operations of a business. The visas are issued for up to five years (depending on the country you are from) and may be renewed indefinitely if the underlying E-2 company remains E-2 compliant.
The E-2 investor visa requires that the applicants demonstrate that they meet a specific set of requirements. Put simply, applicants must show that (1) they are from a treaty country, (2) they have invested a substantial amount of their personal funds in the business, (3) the investment amount comes from a legitimate source, (4) the business is real and operating (4) the business will not be a marginal enterprise, and (5) the applicants are in a position to develop and direct the enterprise. You can see the full set of E-2 investor visa by clicking here.
Not all investment in an E-2 company will qualify for the visa, as an investor-applicants must demonstrate that they used their own funds to invest in the company. For the entrepreneur who has accepted angel investment to start-up his company, one option you could consider is an E-2 employee visa.  For an E-2 employee application the employee must have the same treaty country nationality as the E-2 company and the employee must be coming to the U.S. to perform a supervisory/executive or specialized knowledge role for the company. If the company has not yet been registered as an E-2 company at a Consulate, you will still need to demonstrate that the company meets all the E-2 requirements, including showing a substantial investment. However, an E-2 employee is not required to invest anything personally.  You can find out more about the 2 types of E-2 employee visas by clicking here.
L-1A Visa
Another option entrepreneurs can consider is an L-1A visa.  The L-1A visa allows companies abroad to transfer employees who have been working for them in managerial, executive or specialized knowledge roles for at least one consecutive year out of the past three years to the United States to work in a managerial or executive role at a U.S. company. The U.S. company must have a qualifying relationship with the company abroad, meaning it must be a branch, affiliate, parent or subsidiary of the company abroad. This visa can be used by companies who have established companies abroad and are looking to open a new office in the United States. For more information on the L-1A visa requirements for a new office, please click here.
O-1A Visa
An O-1 Visa is a visa that allows individuals with extraordinary ability to come to the U.S. in a number of different fields. The O-1A visa is for individuals with an extraordinary ability in the sciences, education, business, or athletics, and is set aside for people who have risen to the top of their profession.
In most cases O-1 visas are filed by an employer, as federal regulations do not allow for O aliens to petition for themselves. However, the U.S. Department of State's Foreign Affairs Manual (FAM) was amended in September 2016 to allow for a legal entity owned by an alien to file an O-1 petition on his/her behalf. This amendment opens new doors for entrepreneurs who have demonstrated extraordinary success by permitting them to "self-petition" via an entity wholly owned by the applicant. It is important to note that the O-1A visa is for individuals with an extraordinary ability in the sciences, education, business, or athletics and is set aside for people who have risen to the top of their profession. Additionally, these persons must be coming temporarily to the United States to continue work in their area of extraordinary ability.  You can find out more about self-petitioning for an O-1 visa by clicking here.
National Interest Waiver
Entrepreneurs who are members of professions holding an advanced degree who have exceptional ability may be eligible to apply for a National Interest Waiver (NIW). (Note: this is different from extraordinary ability EB-1, and EB-1 is also an option for this group). National interest waivers are usually granted to those who have exceptional ability and whose employment in the United States would greatly benefit the national.  Those seeking a national interest waiver may self-petition (they do not need an employer to sponsor them) and are not required to go through the PERM labor certification process.     Late in 2016, a new court case was decided that opened the possibility for EB-2 National Interest Waiver petitions to be filed by entrepreneurs.  The case specifically addresses National Interest Waivers for entrepreneurs and since that time petitions have been approved for entrepreneurs.  You can read more about the National Interest Waiver for Entrepreneurs by clicking here.
It's important to note that the above list is not a complete list of all immigration benefits available to entrepreneurs who may qualify for parole under the IER and it is important to work with a qualified immigration attorney to determine your eligibility of any immigrant or nonimmigrant visa. To find out more about what we do, contact Scott Legal, P.C.
This website and blog constitutes attorney advertising. Do not consider anything in this website or blog legal advice and nothing in this website constitutes an attorney-client relationship being formed. Set up a one-hour consultation with us before acting on anything you read here. Past results are no guarantee of future results and prior results do not imply or predict future results. Each case is different and must be judged on its own merits.