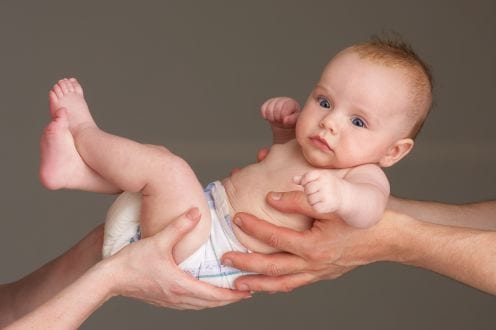 Many potential clients that live in New York come to us and ask the question of, "Is Surrogacy legal in New York?" Like most things, the answer is that it depends. First and foremost if your surrogate does not live in New York and the birth will not take place in New York, you should look to the laws in the State where the surrogate lives. If the surrogate lives in New York, you have to pay attention to New York law.
The New York legislature has declared commercial surrogate parenting contracts void, unenforceable and contrary to public policy. Strict civil fines and/or penalties are assessed for violation of the statute. As such, any type of surrogacy where the surrogate gets compensated is prohibited. The prohibition in New York stems from the famous Baby M case that occurred in New Jersey where there was a long legal battle when the surrogate did not want to give up the baby after it was born. Shortly after this case, both the New York and New Jersey legislatures padded laws that prohibited commercial surrogacy.
While there is always a risk that a surrogate may have a change of heart, the cases that deal with surrogacy are not really applicable to the way surrogacy is conducted today. That is, in the past (and in the Baby M case), the surrogate was also the egg donor so had a genetic connection to the child. Today though, almost all surrogacy is done where a fertilized egg is placed in the womb of the surrogate and the fertilized egg does not have any genetic material from the surrogate. Even though this is the case, the laws in some States like New York and New Jersey have not yet changed but there is active discussion in the legislature to modify the surrogacy laws.
What is permitted in New York is surrogacy arrangements that are altruistic and uncompensated and these are often referred to as compassionate surrogacy arrangements. As such, a friend or family member could carry a baby for someone else but the parties have to adhere to very strict guidelines. While a document can be drafted to outline the intentions of the parties (usually called a Memorandum of Understanding in New York), you should note that the document will have the following disclaimer. "This MEMORANDUM is not a contract and is not binding or enforceable in any court of law." What this means is that parties to uncompensated surrogacy contracts cannot have their contracts enforced by New York courts if a dispute arises. Instead, the determination regarding custody and parental status will be guided by family law, not contract principles. The meaning of this is that the document is not a contract and cannot be enforced. Notwithstanding the fact that the document cannot be enforced, it is still a good idea to draft a document that clearly outlines the intentions of the parties.
The document will also contain explicit wording that the arrangement in no way constitutes payment for genetic material, for a child, or for relinquishment of a child or sets out any payment, compensation or remuneration arrangements other than what is expressly allowed by New York Domestic Relations Law, Article 8, § 123(a) and (b). A key point is that it is made clear in the document that the parties do not intend to exchange funds (and they should mean it).
All parties should also consult with independent legal counsel regarding this compassionate surrogacy arrangement and the potential legal consequences of this arrangement and the document will contain many of the following provisions (this is NOT an complete list):
• Declaration of intentions including what the parties are trying to accomplish and the purpose and intent of the agreement
• A description of the assumption of risk including that the Surrogate is aware of the risks of pregnancy and knowingly and willingly undertakes them
• Acknowledgement that the Parties have had independent advice and have been informed by their respective attorneys that the legislature or Courts may declare that the Agreement is void as against public policy, in whole or in part, or may hold the Agreement unenforceable in whole or in part
• Acknowledgement that parties warrant that they understand the law and that the surrogacy is a compassionate one
• Details related to Financial Issues including that the Intended Parents pay for health care and will issue payment directly to healthcare providers whenever possible
• What should occur Before pregnancy
• What should occur during pregnancy – eg. What do the parties intend in terms of activities for the surrogate during pregnancy
• What should occur after pregnancy – eg. Can the surrogate breast feed
• Health precautions – What screening and tests should be completed
• How embryo or other transfer will take place
• Details regarding health care (eg. Physician used, confidentiality, etc.)
There are several other things that the document would cover but the above list gives you an idea of the types of provisions that are included. It is essential to get a qualified attorney to draft the document for you given the document may later be used in the adoption proceedings and both parties want to be protected.
Do You Need A Lawyer?
Given the importance of this major step in your life, the complexity of the law, the expense and the potential for saving money, you should get an experienced  lawyer to assist you.  While a lawyer from an agency will represent you for some of the legal aspects, that will often be the same person that is looking out for their own interests.  Also, one of the key areas you need an independent lawyer is to negotiate your contract with the agency.  Finally, surrogacy law is a tricky area and there are many things a good lawyer can point out to you that will ultimately save you far more than you will ever pay the lawyer.
FREE Visa Resources
Click on the buttons below in order to claim your free Visa Guide (E-1, E-2, TN, EB-5, H-1B, L-1, PERM, NIW, EB-1, O-1, E-3), sign up for our free Webinar, join our Facebook Group, or watch our videos.
Download FREE Visa Guide
Sign Up For Our Webinar
Join Our Facebook Group
Watch Our Videos
Set up a Visa or Green Card Consultation
For a dedicated one-on-one consultation with one of our lawyers, click on the button below to schedule your consultation.
Schedule a consultation
This website and blog constitutes attorney advertising. Do not consider anything in this website or blog legal advice and nothing in this website constitutes an attorney-client relationship being formed. Set up a one-hour consultation with us before acting on anything you read here. Past results are no guarantee of future results and prior results do not imply or predict future results. Each case is different and must be judged on its own merits.