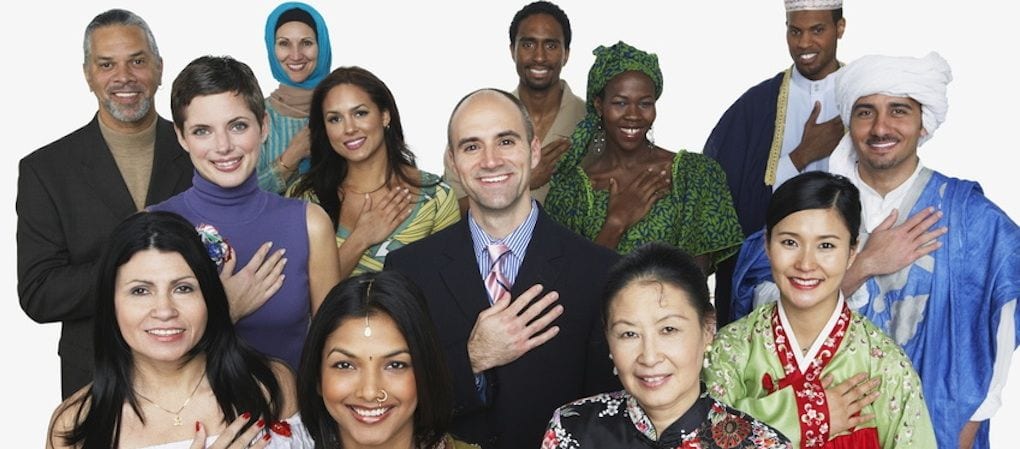 The H-1B visa is a non-immigrant visa that permits a company to hire workers in specialty occupations. This visa category requires that the foreign worker have at least a Bachelor's degree, and the U.S. employer can employ the worker for up to six years. While the bar for this visa is relatively low (the job must require a bachelor's degree) the visa does have a cap such that only 85,000 visas are issued every year. In the last two years, the cap was reached right when the H-1B filing season opened in April and this is expected again in 2015. This is a very popular visa because unlike many other non-immigrant visas that make applying for a green card very difficult and require foreign workers to maintain a residence in their home country, the H-1B visa permits for "dual intent." This dual intent allows one to apply for a green card while in the U.S. without running into problems.
One key thing to keep in mind with this Visa is that the entity filing the petition is the U.S. company and not the U.S. worker. In fact, the U.S. worker does not even sign the petition and is only listed as the beneficiary on the petition. We receive numerous calls regarding H-1B visas and some questions are always the same. Does the Employer have to pay H1B fees? Can an employee pay the H-1B fees? Can an Employer Seek Reimbursement of H1-B fees when the Employee is terminated? The answer to these questions depends upon the expense but generally speaking, costs must be paid by the employer and reimbursement contracts with an employee upon the employee's termination can be tricky.
Who has to Pay H-1B Filing and Legal Fees?
For legal fees, the short answer is that the H-1B employer cannot require that an employee pay for or reimburse the employer for attorney fees associated with an H-1B Visa. The rules here are clear and this means that the employer is not permitted to enter in to a side arrangement with the employee to pay back fees and an employer cannot take the amount out of their pay. Employers may however get an employee to pay the legal fees associated with filing an application for the H-1B's dependent spouse or child. You should keep in mind that the employer is required to sign an attestation in the labor condition application that they paid the fees and that they will not seek reimbursement from the employee.
The same rule applies to most filing fees. The H-1B visa has quite extensive filing fees that can amount to over $3,000 depending on the size of the company. Most of these fees cannot be paid by the employee. There is one exception though. If 15-day premium processing is desired, ($1225), this optional fee may generally be paid by either party.
Can an Employer Get an H-1B Employee to Reimburse them for Fees Upon Termination?
Employers should be cautious when drafting contracts that require an H-1B employee to reimburse them for H-1B expenses when they leave the company. The law in this area (and the payment of H-1B fees) stems from the prevailing wage determination associated with H-1B petitions which mandates that the employer must pay the employee a wage that is set by the Department of Labor so that lower paid H-1B workers are not displacing U.S. workers. If the reimbursement is a "penalty for ceasing employment with the employer prior to a date agreed to by the nonimmigrant and the employer" then the employer will not be able to recover. In some circumstances though, an employer may receive "liquidated damages" from an H-1B nonimmigrant who leaves the company so that the payment is viewed as a true reimbursement for the time and money spent by the company. These circumstances depend on how the damages are classified in the immigration context (e.g. legal fees or filing fees) and also on the facts and circumstances and whether state law deems the damages permissible. This is a very tricky areas and you should always have any reimbursement clauses reviewed by an immigration attorney.
For more practical or legal advice contact Scott Legal, P.C.. We offer services in a number of business areas including, Immigration, New Business set up, Contract review and development and entrepreneurial support. Call 212-223-2964 or email iscott@legalservicesincorporated.com for a consultation.
To find out more about our immigration and business services, contact Scott Legal, P.C.

Ian E. Scott, Esq. is the Founder of Scott Legal, P.C. He can be reached at 212-223-2964 or by email at info@legalservicesincorporated.com.
---
This website and blog constitutes attorney advertising.  Do not consider anything in this website or blog legal advice and nothing in this website constitutes an attorney-client relationship being formed.  Set up a one-hour consultation with us before acting on anything you read here. Past results are no guarantee of future results and prior results do not imply or predict future results.  Each case is different and must be judged on its own merits.
Ian E. Scott is a Harvard Law School Graduate, lawyer and author of Law School Lowdown: Secrets of Success from the Application Process to Landing Your First Job.  Mr. Scott worked as a corporate litigator in the law firm Cleary Gottlieb and currently runs his own law firm Scott Legal, P.C. specializing in Immigration Law & New Business set-up.