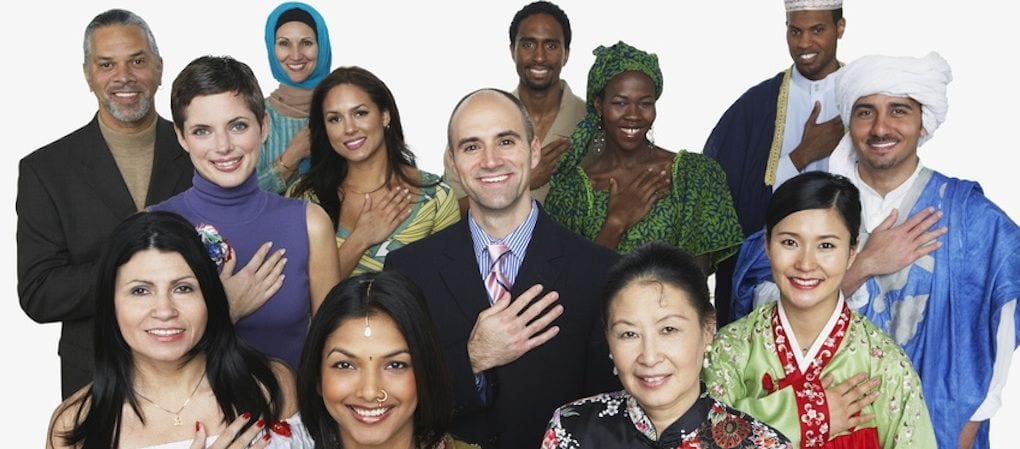 On September 17, 2020 USCIS announced that it consolidate policy guidance on the O-1 visa in the USCIS Policy Manual. The USCIS Policy Manual is the agency's centralized repository for USCIS' immigration policies.
The Policy Guidance on the O-1 visa classification consists of 9 chapters and the Policy Manual explains in detail how USCIS officers adjudicate the O visa petitions and whether a comparable evidence can be submitted in an O visa petition.
Chapter 1
Chapter 1 is called Purpose and Background and discusses the O-1 visa category and legal resources.
Chapter 2
Chapter 2 discusses the different O categories, in particular:
1. Extraordinary ability in sciences, education, business, or athletics (O-1A);
2. O-1 Extraordinary Ability in Arts (O-B);
3. O-1 Extraordinary Achievement in Motion Picture or Television Industry (O-1B (MPTV).
Under the O-1A and O-1B Arts category, the O-1 visa applicant must show that he/she has extraordinary ability, as demonstrated by sustained national or international acclaim and such applicant must seek to enter the U.S. to work in the area of extraordinary ability.
Under the O-1B MPTV category, the O-1visa applicant must demonstrate that the beneficiary has a demonstrated record of extraordinary achievement in motion picture or television productions and he/she seeks to enter the United States to continue work in the area of extraordinary achievement
This chapter also discusses the O-2 Essential Support personnel classification.
Chapter 3
Chapter 3 of the new Policy Manuals discusses who can be a petitioner in an O-1 petition. An O-1 visa applicant can be sponsored for example by a U.S. employer or by an agent. Please see our blog post on agents in the O-1 visa context when you click here.
This chapter also discusses the obligation's of ther O-1 petitioner. For example, if your O-1 employment terminates (and it was not because you voluntarily terminated the employment), then your O-1 employer/petitioner are jointly liable for your return transportation home.
The policy manual also provides a lot of information on who is an O-1 petitioner that is in a business as agent and what evidence you should provide that a petitioner is in a business as agent.
Chapter 4
Chapter 4 discusses O-1 beneficiaries. It defines what an extraordinary ability means for:
1. O-1A visa applicant (it means is one of the small percentage who have arisen to the very top of the field of endeavor),
2. O-1B visa (it means distinction, defined as a high level of achievement in the field of arts, as evidenced by a degree of skill and recognition substantially above that ordinarily encountered to the extent that a person described as prominent is renowned, leading, or well-known in the field of arts).
It also provides a definition what is extraordinary achievement for the O-1B MPTV category
This chapter also discusses the criteria for O-1A, O-1B, an O-1B (MPTV) classifications. You can also find the criteria when you click here.
Submitting a comparable evidence
The Policy Manual specifically indicates that if the criteria are not readily to your occupation, you can submit a comparable evidence. You do not have to show how the criteria does not apply to your occupation before USCIS will look at the comparable evidence.
When submitting a comparable evidence, you should explain why a particular O criterion is not readily acceptable to your occupation and also why the evidence you are submitting is comparable. Please note that if you will be submitting a comparable evidence, you must still meet at least 3 separate evidentiary criteria (even if all 3 of them are comparable).
Please note that if you are applying under the O-1B (MPTV) category, you cannot submit a comparable evidence.
Totality of circumstances analysis
The Policy Manual indicates that just because you submit documentation showing that 3 criteria are met does not mean that you meet the evidentiary standard.
For example, for the O-1B classification, the USCIS officer will first look whether you won a major internationally recognized award or meet at least 3 O-1 criteria. At this stage, the officer will only look at whether you meet the evidentiary criteria.
If the evidentiary criteria are met, the officer will then look at the evidence under the totality of circumstances standard and will make a determination whether you meet the particular standard. For example, if you are applying for the O-1B visa, the officer will look whether have reached a distinction in the field of arts.
Chapter 5
Chapter 5 of the new Policy Manual discusses O-2 beneficiaries – these are beneficiaries who are essential to an O-1 beneficiary's performance and are coming solely to assist in that performance as O-2 accompanying beneficiaries.
The USCIS policy guidance describes who can qualify as an O-2 beneficiary and what document and evidence should be submitted.
Chapter 6
Chapter 6 discusses what family members can come to the U.S. and accompany the O-1 visa holder. Please note that O-1 applicant's spouse and unmarried children under 21 years can apply for the O-3 visa and accompany the O-1 applicant in the U.S.
Chapter 7
Chapter 7 discusses what kind of evidence and what form of evidence has to be submitted and also discusses the O-1 Consultation requirement. Please read more about the O-1 Consultation requirement when you click here.
Chapter 8
Chapter 8 discusses adjudication of O petitions. Chapter 8 reiterates that the legal standard for O petitions is "preponderance of evidence". This chapter discusses approvals, denials, and revocations of O visas.
Chapter 9
Chapter 9 discusses your admission to the U.S., extension of status, change of status, and change of employer. If your O petition is approved you can come to the U.S. for the duration of the event, but maximum of 3 years. The chapter discusses what is the definition of even for O purposes in detail, and you can find out more about this topic when you click here.
Chapter 9 also discuss O visa extensions. Please find out more about this topic when you click here.
Please note that if you are in the U.S. on an O-1 visa and you wish to change your employ er, the new employer will have to file a new O-1 petition.
You can set up a consultation by clicking the link below.
To find out more about our services and fees contact Scott Legal, P.C.
---
This website and blog constitutes attorney advertising. Do not consider anything in this website or blog legal advice and nothing in this website constitutes an attorney-client relationship being formed. Set up a one-hour consultation with us before acting on anything you read here. Past results are no guarantee of future results and prior results do not imply or predict future results. Each case is different and must be judged on its own merits.