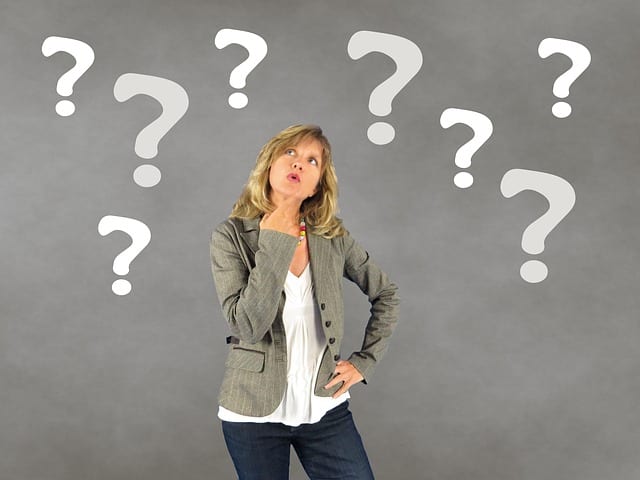 The U Nonimmigrant status, also known as U visa, as designed to encourage immigrant community members to report crimes to law enforcement. Immigrant individuals, particularly those undocumented, are often reluctant to report crimes to the police or court out of fear of being deported from the United States. The U visa allows qualifying applicants and, in some cases, some of their family members, to gain protection from deportation for a period of four years and eventually apply for a green card.
How do I qualify?
In order to qualify, you must demonstrate the following:
You were the victim of a qualifying criminal activity, regardless of when the crime happened,
You suffered a significant physical or mental harm as a result of the criminal activity,
You have information about the criminal activity and have never refused to assist law enforcement (typically the police or court) in the detection, investigation or prosecution of the crime,
The crime took place in the United States and it violated the law,
You have never violated the laws of the United States and are admissible. If you are inadmissible, meaning there if there is a reason the government may not give you certain immigration benefits, you could ask for forgiveness based on your U visa application.
What can I do with a U visa?
If granted, a U visa grants U Nonimmigrant Status and employment authorization for four years for the principal applicant and family members who would qualify as derivates. Please click here for more details on who qualifies as a derivative. Once the applicant resides in the United States under U Nonimmigrant status for three years, they can apply for their green card. Please note the green card application must be submitted to the government before the expiration of the four-year U visa. If the applicant misses this deadline, they cannot apply for the green card based on this case nor can they be granted another U visa for the same crime as the first case.
What is a qualifying criminal activity?
These are not all crimes, but only those covered by the law and they typically include serious crimes, such as domestic violence, sexual abuse, rape, felonious assault, human trafficking, slave trade, murder, sexual exploitation, false imprisonment, and others. The law also covers several not necessarily violent crimes, such as perjury and blackmail, as well as crimes that may arise in an employment context, such as fraud in labor contracting, peonage (debt servitude), and involuntary servitude. The crime must have happened in the United States and an applicant may pursue a crime regardless of when the crime happened. Despite there not being an expiration date on the criminal activity, certain law enforcement agencies may find it difficult to find records for very old cases.
What is significant harm and how do I prove it?
Significant physical or mental harm can be shown by providing police reports, medical records, pictures of injuries, psychological evaluations, and affidavits from the applicant and witnesses, as well as similar documents. The harm must be substantial and thus is always best to provide as much information and as many documents as possible.
Do I need to help the police or court with the case?
The main form of evidence needed for this process is the Form I-918, Supplement B, U Nonimmigrant Status Certification, better known as the U visa certification. This form must be completed by the law enforcement agency in charge of investigating or prosecuting the crime. It confirms that the applicant was in fact a crime victim and has been, is likely to be, or is being helpful to the law enforcement agency. Please note the completion of these forms is mandatory for U visa applicants, but law enforcement agencies cannot be compelled to provide it. If issued, it should be signed by the head of the agency, or someone authorized by the agency to sign it, and the certification is valid for a period of six months after the date of said signature.
I am here undocumented or violated some other law, can I still qualify?
If you have committed certain civil or criminal offenses, you may still apply for a U visa. The U visa is associated with a very generous waiver which allows the applicant to ask for "forgiveness" to the government. For instance, applicants unlawfully in the United States, those who have worked here illegally, committed certain criminal offenses, brought their children here undocumented, or those do not hold a valid passport (a requirement for all non-US citizens in the country) may still qualify for a U visa. There are many other grounds that would normally mean a denial for applicants in other contexts, such as those applying for family-based or employment-based benefits, but they may be waivable under the U visa. The applicant still needs to show that it is in the public or national interest to grant the waiver and these are highly discretionary, thus significant evidence of good moral character may be helpful. You may need to provide a statement explaining your situation and why you should be granted this benefit. You could also use letters from employers, friends, and family members attesting to your good moral character; evidence showing you are contributing to this country by paying taxes, being involved in your community or religious institutions, or volunteering; and evidence of the hardship you and your family would experience if you had to return to your country.
Unfortunately, the current delays on processing these applications mean that applicants must wait for over four years for a decision on their case. As of August of 2019, USCIS is processing cases submitted on April 29, 2015 or earlier. Once an approval is issued and a visa becomes available, U visa holders will be able to get a work permit. If the case is approved, but the visa is not available (as there is a 10,000-visa limit per year), the beneficiary will be placed on a wait list for a visa and would still be able to apply for a work permit. Once you have resided in the United States for three years under a U visa, you should be able to apply for a green card.
FREE Visa Resources
Click on the buttons below in order to claim your free Visa Guide (E-1, E-2, TN, EB-5, H-1B, L-1, PERM, NIW, EB-1, O-1, E-3), sign up for our free Webinar, join our Facebook Group, or watch our videos.
Download FREE Visa Guide
Sign Up For Our Webinar
Join Our Facebook Group
Watch Our Videos
Set up a Visa or Green Card Consultation
For a dedicated one-on-one consultation with one of our lawyers, click on the button below to schedule your consultation.
Schedule a consultation
This website and blog constitutes attorney advertising. Do not consider anything in this website or blog legal advice and nothing in this website constitutes an attorney-client relationship being formed. Set up a one-hour consultation with us before acting on anything you read here. Past results are no guarantee of future results and prior results do not imply or predict future results. Each case is different and must be judged on its own merits.