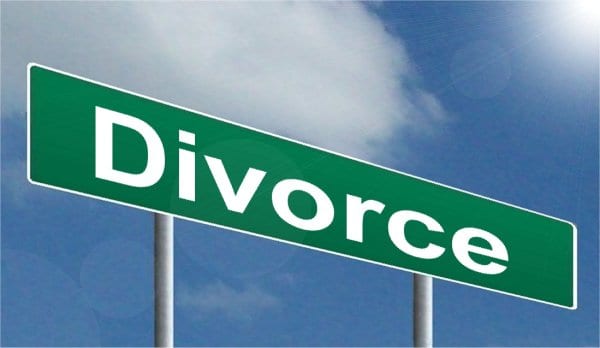 Los nacionales extranjeros que se casan con ciudadanos de los E.E.U.U. y tramitan la tarjeta verde dentro de los primeros dos años de matrimonio son otorgados una tarjeta verde condicional en vez de una tarjeta verde permanente. El tiempo de espera entre que se otorga la tarjeta verde condicional y la permanente existe para que el Gobierno pueda observar el matrimonio luego de los primeros dos años y validar la legitimidad del mismo.
Para remover las condiciones de su tarjeta verde, debe tramitar el formulario I-751 dentro del período de 90 días antes de que se expire su tarjeta verde condicional. El Formulario I-751 siempre se tramita junto a pruebas adicionales de que el matrimonio es legitimo. (Ej. Declaraciones de amigos y familiares confirmando la legitimidad del matrimonio, prueba de convivencia y prueba de bienes comunes.
¿Qué Pasa con Su Tarjeta Verde si Usted Se Divorcia Antes de Que Pasen los Primeros 2 Años?
Generalmente, la I-751 debe tramitarse conjuntamente por el residente permanente condicional y el cónyuge con ciudadanía de los E.E.U.U. Sin embargo, cuando una pareja se separa, se divorcia, o anula el matrimonio cerca del tiempo en el que el Formulario I-751 se debe tramitar, el residente permanente condicional puede pedir ser exento del requisito de tramitar el formulario conjuntamente. Esta exención  se conoce como la exención en buena fe, donde el matrimonio ocurrió de buena fe pero terminó por divorcio o anulación. Si la pareja se ha divorciado o ha recibido una anulación, la exención en buena fe debe entregarse junto a documentación avaladora, incluyendo el decreto de divorcio y otro documento que finalice o anule el matrimonio y evidencia de la relación para demostrar que el matrimonio fue legítimo.
¿Qué Pasa Si Está Separado Pero No Aun Divorciado?
USCIS ha publicado una guía en la cual establece que un residente permanente condicional que se ha separado de su pareja pero que no ha tramitado aun el divorcio, puede pedir por una exención. Si la exención en buena fe se presenta antes de que el matrimonio sea oficialmente terminado USCIS emitirá lo que se llama una Solicitud de Evidencia. Esta Solicitud de Evidencia (Request For Evidence – RFE) le pedirá la siguiente evidencia: (1) un decreto final de divorcio, (2) una declaración de que usted querrá que el trámite se trate como una petición de exención, y (3) evidencia de que el matrimonio fue legítimo. USCIS le dará 87 días para que responda esta solicitud.
Una vez que USCIS recibe la respuesta al RFE con el decreto final del divorcio y determina que el solicitante es elegible para la exención en buena fe, decidirán si le otorgarán la exención en buena fe o no. USCIS puede llamar al solicitante para tener una entrevista con el fin de demostrar la elegibilidad para la exención.
Si el solicitante no le puede presentar el decreto final de divorcio a USCIS dentro del período de respuesta del RFE, USCIS le va a negar la petición I-751, emitir un Notificación de Terminación del Estatus de Residente Condicional y referir el caso para que se emita una Notificación de Apariencia, lo cual iniciará su proceso de remoción.
¿Hay Otras Opciones Para Mantener Mi Tarjeta Verde Si Mi Matrimonio Falla?
Otras exenciones del requisito de tramitar conjuntamente pueden existir cuando un nacional extranjero puede demostrar que la remoción causaría una dificultad extrema o cuando la persona puede demostrar que han entrado al matrimonio en buena fe y que una de las siguientes situaciones ocurrió: (1) el cónyuge con ciudadanía de los E.E.U.U. falleció o (2) el nacional extranjero fue sometido a abuso físico y/o crueldad extrema por el cónyuge con ciudadanía de los E.E.U.U.
Todas las exenciones del requisito de tramitación conjunta de la I-751 son discrecionales y requieren una gran cantidad de documentación acreditativa. Si su matrimonio falla antes de los dos primeros años igual hay esperanzas, pero debe asesorarse con un abogado de inmigración para evaluar sus opciones y presentar su caso de la mejor manera posible.
---
CONTENIDO RELACIONADO:
FREE Visa Resources
Click on the buttons below in order to claim your free Visa Guide (E-1, E-2, TN, EB-5, H1-B, L-1, PERM, NIW, EB-1, O-1, E-3), sign up for our free Webinar, join our Facebook Group, or watch our videos.
Download FREE Visa Guide
Sign Up For Our Webinar
Join Our Facebook Group
Watch Our Videos
Set up a Visa or Green Card Consultation
For a dedicated one-on-one consultation with one of our lawyers, click on the button below to schedule your consultation.
Schedule a consultation
This website and blog constitutes attorney advertising. Do not consider anything in this website or blog legal advice and nothing in this website constitutes an attorney-client relationship being formed. Set up a one-hour consultation with us before acting on anything you read here. Past results are no guarantee of future results and prior results do not imply or predict future results. Each case is different and must be judged on its own merits.