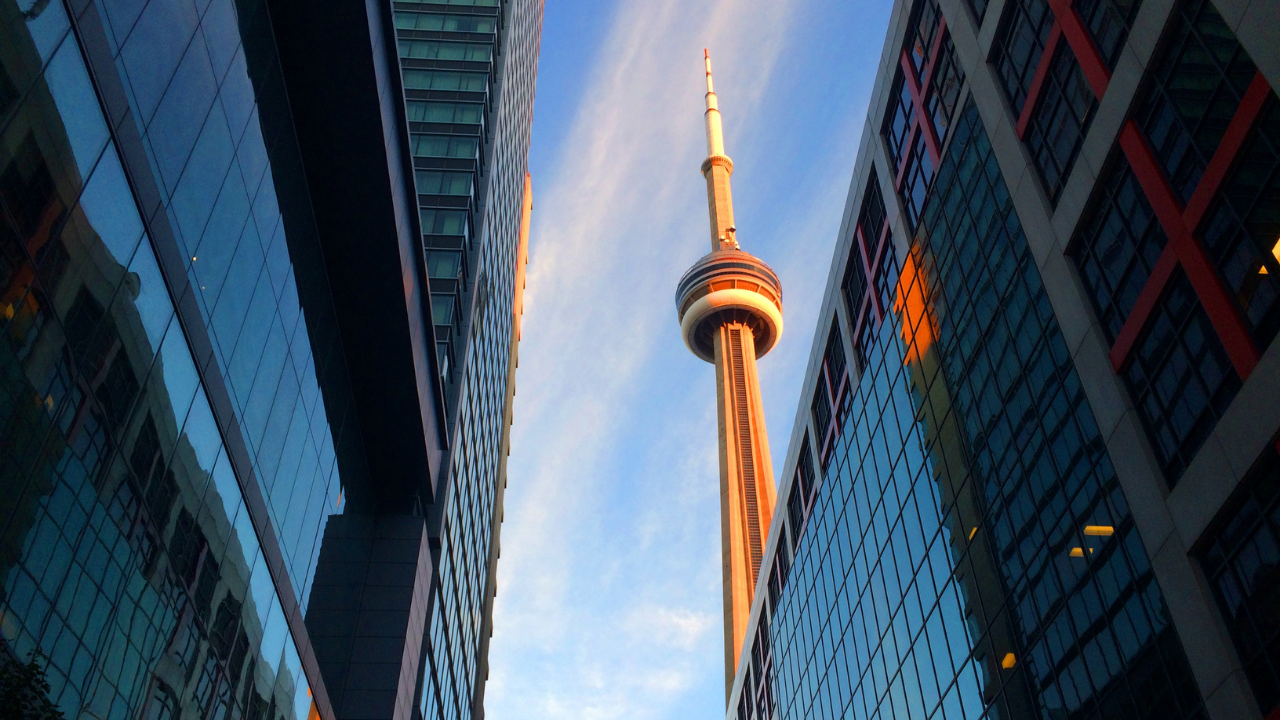 Ian E. Scott's Account of the E-2 Renewal of Scott Legal P.C.
Today I went to the U.S. Consulate in Toronto to renew my E-2 visa. Our company was issued an E-2 visa 10 years ago, so this was our second renewal. When we renewed 5 years ago, our interview was waived. I submitted the renewal application in early April and the first available appointment was July 7th at 10:15AM.
I arrived at the Consulate at 10:00 AM.  Just before that, I visited the Starbucks across the street for a coffee.  There was a large sign in front of the Consulate that said  "Appointments before 11:00AM can enter."  The person ahead of me had a cell phone so he could not enter (you should read the long list of things you cannot bring).  He was told that he could pay a shop down the street to store his phone in a locker.  I was asked for my DS-160 confirmation and was admitted to the building, and then I went through a security check that was similar to what you would go through at an airport.
Masks were optional (most, including staff, did not have one one) and proof of vaccination was not required.
I then went through another door and was told to walk to the end of the corridor to check in.  A person reviewed my passport and DS-160 confirmation, and I was told to join the line.  I responded, "Do you mean the long line?"  She replied "Yes."  My photo was uploaded to the DS-160 system so they did not ask me for a photo.  If you do not have a Canadian passport, you must also present proof that you have legal status in Canada.
The line was long but moved quickly and ended up at "intake" windows (there were 5 intake windows).  There, someone looked at the passport again and put the passport and a green slip in an envelope.  The green slip had information regarding the reciprocity fee if the visa were to be issued.  I was then told to join the finger print line.  The fingerprint line led to another set of windows (there were 3 fingerprint windows) where my fingerprints were taken.  After this, I was asked to join the interview line.
Like all of the other lines, the interview line was the same line for everyone.  That is, regardless of your visa type, you joined the same line and the line only went to one place.  There were 5 interview windows and when I arrived at the front of the line, I went to window 12.  The officer saw my green slip and said that if I was applying for an E-2 visa, that windows 11 and 12 could not help me and that I had to go to windows 8, 9 or 10.  I ended up a window 9 and the officer took my passport.  He read his screen for a few minutes and then asked me how business was going.  I told him that it has been a great year and he then typed for a few minutes.  He then told me my visa was approved and that I should pay the reciprocity fee. He did not ask for any documentation.   I paid the reciprocity fee with a credit card and then had to go back to his window for him to sign the receipt and take my passport.
The entire experience was around 1 hour and 20 minutes.  I found it particularly interesting that for both renewal and new E-2 visa applications, you could get any officer (rather than an officer that had reviewed your file earlier).  It appeared as though the file was reviewed while I was at the window.  My sense is that the officer already had notes based on some preliminary review, but the officer you end up with is completely random in Toronto.  The officer was very polite and friendly.  All in all, a great experience.
It is important to note that even though my case was a strong one (10 employees), my interview was not waived.  My sense is that the waiver process is somewhat random.
I was told that the visa would be in the passport in 7 days.
For more information on the E-2 visa, take a look at our free resources below. You can also schedule a consultation for a date and time that is best for you.
This website and blog constitutes attorney advertising. Do not consider anything in this website or blog legal advice and nothing in this website constitutes an attorney-client relationship being formed. Set up a one-hour consultation with us before acting on anything you read here. Past results are no guarantee of future results and prior results do not imply or predict future results. Each case is different and must be judged on its own merits.