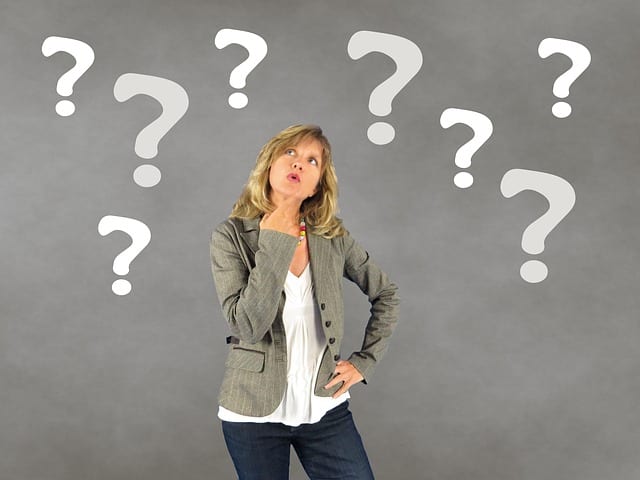 On Monday June 22, The Trump Administration signed an Executive Order suspending the entry of some H-1B, H-4, H-2B, J, and L visa holders, with some exceptions. According to the President, the reason for the EO was that these individuals "present a significant threat to employment opportunities for Americans affected by the extraordinary economic disruptions caused by the COVID-19 outbreak."
You can find out more about the Proclamation by reviewing the video at the end of this article.
We have received a number of questions.  For example: I have an E-2 visa, will the new Executive Order Impact me? I am already in the United States on a student visa and I was selected in the H-1B lottery, can I still apply?
We have compiled some common questions below.
Q. When does this order go into effect?
At 12:01 am EST on June 24, 2020.
Q. How long will this last for?
The current order is in place until December 31, 2020. This does not rule out the possibility of the order being re-evaluated and extended.
Q. Who does this order impact?
The following individuals who are outside of the United States and do not hold a valid visa or a valid travel document at the time the order goes into effect, will not be granted entry into the country or a visa.
H-1B and H-2B nonimmigrants;
L-1A executives and managers;
L-1B specialized knowledge workers;
J-1 interns, trainees, teachers, camp counselors, au pairs and Summer Work Travel participants; and
Their dependent spouses and children.
For more information on the requirements of the H-1B visa, please click here. To learn more about L visas, please click here.
Q. Which visas are not impacted?
Non-immigrant visa holders who are not listed above, including the E-1, E-2, E-3, and TN visas, are not impacted by this order.
It also does not impact the following individuals:
Foreign nationals present in the United States at 12:01am EDT on June 24, 2020.  This includes those in the United States awaiting a change of status under the FY 2021 H-1B cap;
Foreign nationals holding a valid visa, advance parole or other U.S. travel document on June 24, even if they are outside the United States when the ban takes effect. This includes those who hold valid H, L, and J visas;
Lawful permanent residents;
The spouse or child of a U.S. citizen;
J-1 exchange program participants other than interns, trainees, teachers, camp counselors, au pairs and summer work travel participants; and
Foreign nationals entering to provide temporary labor or services essential to the U.S. food supply chain.
Q. I am in the United States and am applying for a change of status to a H, L, or J visa, will this impact me?
No. Applications to change or extend status filed with USCIS are not subject to the order.
Q. Does this impact immigrant visas (green cards)?
Yes. This Executive Order extended the April 2020 Presidential Proclamation to suspend some immigrant visa issuance to December 31. The April 2020 proclamation has very limited impact. To learn more, please click here.
Q. Can I apply for adjustment of status in the U.S.?
Yes. Neither this nor the previous Executive order applies to Adjustment of Status applications in the U.S.
Q. I an on an H-1B and my adjustment of status is pending. I do not currently have a valid H-1B visa. Can I apply for advance parole now and use that to travel internationally?
Yes. The proclamation does not apply to anyone who has a valid advance parole document, even if it was issued after June 24.
Q. I am already in the United States on a student visa and I was selected in the H-1B lottery, can I still apply?
Yes. You are exempt from the proclamation because you are in the U.S. In order to obtain the H-1B, your petition must have been filed as a change of status rather than a petition asking for consular processing.
Q. Are Canadians impacted?
No. Canadians are visa exempt and do not require a visa to enter the United States. CBP has confirmed that Canadians entering as H, L, or J nonimmigrants are exempt from the Executive Order.
Q. Does this impact me if I already have a valid H, L, or J visa but I have never used it to enter the United States? 
No. Individuals with valid visas issued prior to June 24 are not subject to the Executive Order regardless of whether or not the visa has been used to enter the U.S. before.
Q. Will this Proclamation survive a legal challenge?
While not clear, it is likely that the proclamation will survive a legal challenge.  The proclamation was narrowly tailored to impact people outside of the U.S. and the President has more power in that area.
Q. Will the proclamation be expanded to impact people in the U.S.?
Likely not.  There would be clear due process violations associated with extending this to people in the U.S. that would likely not survive a legal challenge.
FREE Visa Resources
Click on the buttons below in order to claim your free Visa Guide (E-1, E-2, TN, EB-5, H-1B, L-1, PERM, NIW, EB-1, O-1, E-3), sign up for our free Webinar, join our Facebook Group, or watch our videos.
Download FREE Visa Guide
Sign Up For Our Webinar
Join Our Facebook Group
Watch Our Videos
Set up a Visa or Green Card Consultation
For a dedicated one-on-one consultation with one of our lawyers, click on the button below to schedule your consultation.
Schedule a consultation
This website and blog constitutes attorney advertising. Do not consider anything in this website or blog legal advice and nothing in this website constitutes an attorney-client relationship being formed. Set up a one-hour consultation with us before acting on anything you read here. Past results are no guarantee of future results and prior results do not imply or predict future results. Each case is different and must be judged on its own merits.