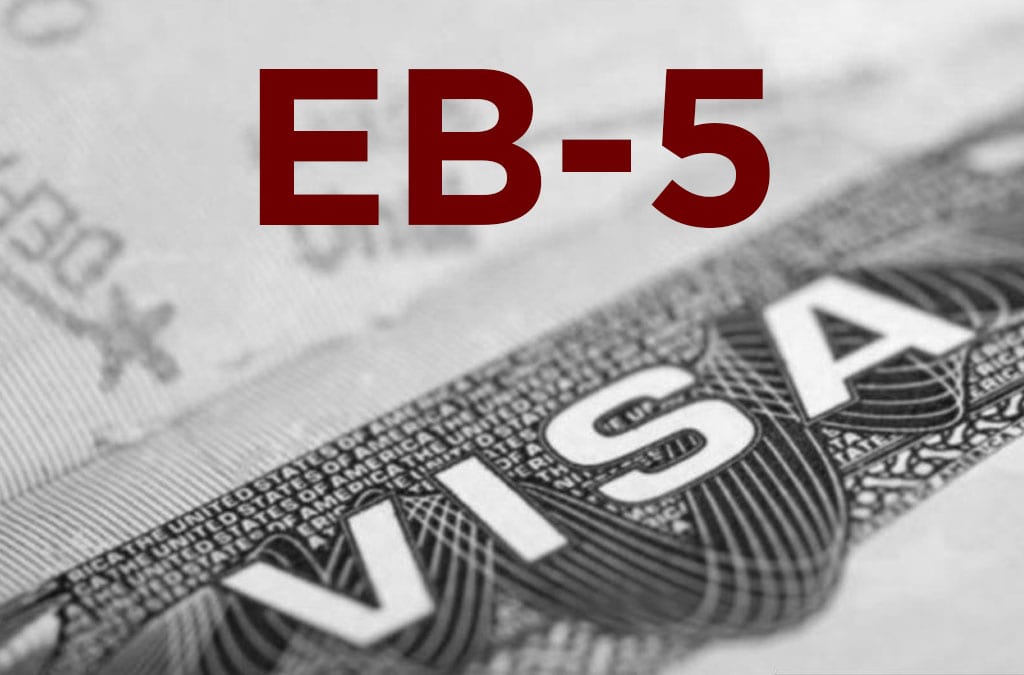 Overview of EB-5 Direct Investment Program
The EB-5 Investment Immigration program allows a petitioner who has invested $800,000 into a Targeted Employment Area (TEA) or $1,050,000 into a non-TEA area to obtain a green card, if they invest in a business that creates 10 full-time jobs.  If the applicant meets the requirements, he/she will first obtain a conditional green card, and eventual a permanent green card. To apply for an EB-5 visa, an applicant must first submit an I-526 petition.  Once this is approved, the applicant will either submit an I-485 petition or obtain a visa at a Consulate.  After the applicant has had the conditional green card for 2 years, and 10 full-time jobs have been created, the applicant may file an I-829 petition to remove the conditions on the green card.  You can find out more about EB-5 visas here. Here are several considerations and questions that come up when looking at EB-5 direct investment.
How Much Must be Invested? What is a Targeted Employment Area (TEA)?
To invest the lower $800,000 amount, the business must provide evidence that it is principally doing business in a targeted employment area.  Under regulations effective Nov. 21, 2019, USCIS, and not a state government entity, will determine whether an area is a TEA. There are two kinds of TEAs: The first is defined as areas having unemployment more than 150% the national average calculated by the Bureau of Labor Statistics. The second is a rural area. Rural area is defined as an area that is outside a metropolitan statistical area (MSA) and outside of a city or town having a population of 20,000 or more based on the most recent national census. The applicant must prove that the business location is a TEA at the time of the investment or when the I-526 is submitted, whichever is first. If investments are made over time, the business must be located in a TEA at the time each investment was made.  The business does not have to remain a TEA during the process (for example, when the I-829 is filed) and it is only necessary to be a TEA when the investment is made.
What are the Job Creation requirements?
Each investment ($800,000 or $1,050,000) must create at least 10 direct and full time (at least 35 hours per week) jobs for qualifying US workers. Qualifying US workers do not include the applicant or their immediate family. Direct jobs establish an employer-employee relationship between the company, and the persons it employs USCIS does not permit contractors. This is a very strict requirement and does not allow for part-time employment.  A complicated job-sharing program exists but is rarely used given the stringent requirements.  Unlike with regional centers, for Direct EB-5 investment, the jobs must be direct full-time jobs. As such, indirect jobs cannot be included. The jobs that are created must normally be "new" jobs. As such, if an applicant buys a business that already has 10 employees, the applicant would have to invest funds and create 10 additional jobs.  There are exceptions to this rule though when a company is doing very poorly or has been restructured.
What are the Investment Requirements and how are they linked Job Creation?   
Direct investment EB-5 investments are made directly into the Job Creating Entity and the business can be any type of for-profit business operations.  You must provide evidence of actual business activity and this means they cannot just deposit cash in a business entity. Case law and regulation make it clear that just establishing a business, capitalizing it, and signing a commercial lease are insufficient. In a direct investment, it is permitted that an EB-5 investor be either in active management of day-to-day operations of a business or in a policy-making role affecting major business decisions (changing business purpose, liquidation, or termination of the business) such as a limited partner in a partnership setting or a board member in a corporation. The investment can be used to start up a new business or invest into an existing business. There are complications when one wants to buy an existing business.  Specifically, the investor cannot normally just purchase shares of a business from an existing owner, as the payment goes to the former shareholder rather than the business. This could be accomplished though if the buyer invested additional funds to meet the investment requirements. You must be careful what you spend money on also. There must be a nexus between the investment and job creation.  As such, the investor can invest directly into an existing business and the existing company must use the money to create jobs.
What are the Ownership Requirements of the Business?
There is no requirement how much of the business the investor must own like there is for an E-2 visa. The ownership can be very small or as much as full, 100% ownership. Partnership arrangements are also acceptable, and the investor could simply own limited partnership units.  In some cases, owners will own just limited partnership units.
What constitutes Investment Funds?
The investor must use their own capital to invest and the investment cannot be structured as a loan.    Investment can be cash, equipment, inventory, other tangible property, cash equivalents, and indebtedness to the NCE if secured by assets owned by the entrepreneur.
What is the Source of Funds Requirements for a Direct Investment?
The immigrant investor must demonstrate with evidence that the capital invested, or actively in the process of being invested, in the business was obtained through lawful means. In establishing that the capital was acquired through lawful means, you must provide extensive documentation.   This is an extensive requirement that is much more than what is required for an E-2 visa.
What is At Risk Investment?
The immigrant investor must have placed the required amount of capital at risk for the purpose of generating a return on the capital placed at risk. There must be a risk of loss and a chance for gain. It is not sufficient to just put funds in a bank account.   As such, you should show contracts and commitments to show that the money is committed and will be used.  Issues can also come up if the owner takes money or distributions from the account.
This website and blog constitutes attorney advertising. Do not consider anything in this website or blog legal advice and nothing in this website constitutes an attorney-client relationship being formed. Set up a one-hour consultation with us before acting on anything you read here. Past results are no guarantee of future results and prior results do not imply or predict future results. Each case is different and must be judged on its own merits.